"Busted flush", "Jose hates Manchester and is miserable", "City are going to romp the league", "it's our year", which came ad-nauseum from the scousers and this, was all before bells of October tolled for Manchester United. We were finished, an empire crumbling with all the drama of Rome in 476AD and writing this just before Christmas, it has to be admitted that United have had some disappointing results since August. Drawing at home to Stoke City, Burnley and conceding stupid late equalisers against Arsenal and Everton have brought a resounding slap in the face to all the pre-season optimists (myself included). We should've known better, there's still a state of transition and…blah blah.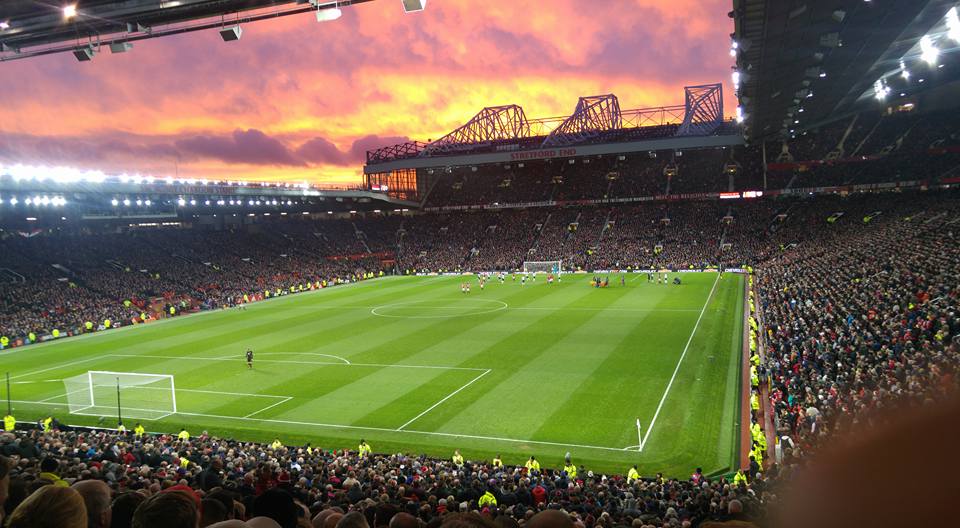 Listening to outsiders and clueless scribes writing clickbait on the internet, you'd think United and the fanbase was in crisis. As anybody who watches United on a regular basis on the terraces will tell you, disappointed? Yes, but crisis? Bollocks. Crisis to us is watching Louis van Gaal in a tactical sense, treating a match against West Bromwich Albion at Old Trafford like an away match at Anfield. Since the season commenced, United have, with one very obvious exception at Liverpool, set out with a game plan to actually try and attack.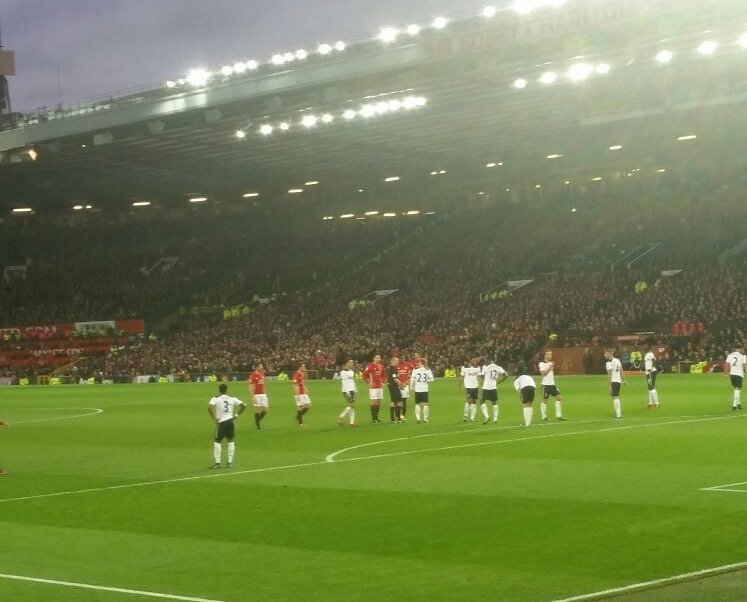 The season started well. United beat Leicester City in the Charity Shield, which meant Jose Mourinho had already matched David Moyes' trophy haul for United. Following on, early season wins against Bournemouth, Southampton and a wildly celebrated last minute winner from Marcus Rashford at Hull City set United up nicely for the home derby match against City. Then, the world changed as derby day dawned…
(said in a voice resembling Peter Dixon) and now, it's derby day. Jose Vs Pep, red Vs blue, a match that could influence the outcome of the title and our civilisation for at least the next seven days, my lords ladies and gentleman, we bring you United Vs City…
…and so it turned out. September the 10th, 2016, possibly eclipsed its next calendar day in historical significance, as City came to Old Trafford and gave the best footballing performance ever known to man and won the local 'bragging rights' (by the way, can anybody tell me what the fuck a bragging right is?). Carlos Alberto, full back in that magisterial Brazil side of 1970 passed away a month later. His rumoured last words were "that City performance at Old Trafford means my legacy is complete". And he's right too, that route one punt upfield which set up City's first goal would have had Mário Zagallo in raptures with its aesthetic beauty. The great Johann Cruyff, who passed away earlier this year, also sent word via Derek Acorah about just how brilliant the City performance was. Muhammad Ali, another legendary figure who has left us sent a message through Acorah, saying "I'm no longer the greatest, Manchester City are. I'm still pretty though". City fans, who pride themselves on their self percepetion as being unassuming, self deprecating and understated really kept their counsel over what was admittedly a very impressive performance. In this year where we're all so pleased to be finally ridding ourselves of red tape, blues hit upon a new idea. Basically, avoid all the rigmarole of playing the rest of the season, with 'Pep' in charge, just give us the title now.

Alas for the very special people that make up our neighbours, it would appear that another artificially resourced football club in South West London are being quite obstructive about this coronation.
Following City's win at Old Trafford, the usual thing happened. Immediately after the match, there were virtually no blues in town, ("this is our city" indeed) but over the next few days, blue and white scarves started popping up like mould all over the place. These scarves were ubiquitous until City returned to Old Trafford six weeks later after fate decreed that United should play them in the League Cup. United, being the nasty ogres that they are, subsequently won 1-0 against the proud holders of the League Cup. City fans viewed the team picked by Pep Guardiola as second string side. With such callow and naive players like Vincent Kompany, Gael Clichy and Jesus Navas starting the match for City and with the second half seeing the introduction of novices like Aleksander Kolarov, Raheem Sterling and Sergio Aguero, I have to concede this point. After Juan Mata put United into the lead in the 54th minute, a young, brave and threadbare team in blue never really stood a chance under the circumstances, did they? The fact that this gallant City side were collectively on average older than the team United put out just goes to show that United will fiddle anything to get a result. They will even resort to scoring more goals and using facts, something that has most certainly gone out of fashion in 2016. Still, blues boarded their coaches (15 of them!!) in the Scoreboard End car park, content on their moral victory of losing to a slightly younger United side. They had their pride, morality dictated that victory was really theirs. As it stands, next time United are due to play City will be the last weekend in February. After City's recent loss to Chelsea, here´s hoping that Anthony Taylor is chosen to referee the game.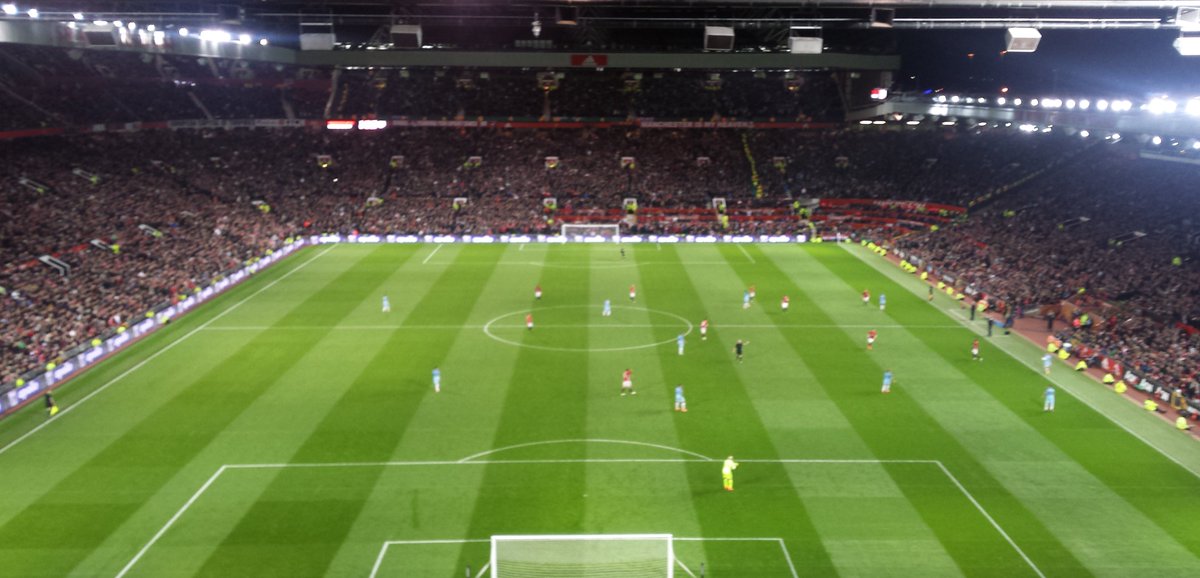 The paranoiac wibbling from even the most level headed and sensible of blues since the Chelsea match has been highly amusing. If Taylor ends up with the derby, the conspiracy theories will be rampant prior to the match. Blues might even organise a petition on Twitter against him refereeing the game. That will show the powers that be.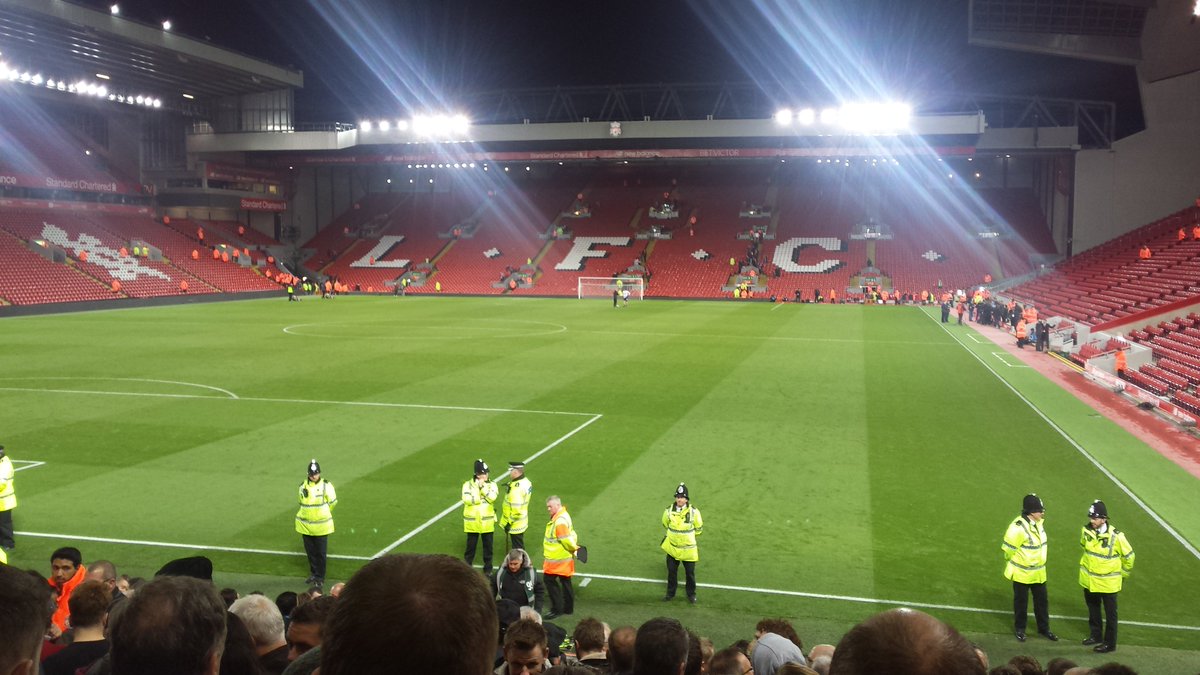 Liverpool meanwhile are heading back to where they belong and that's as champions, you better believe it. The 2014 people's champions can see fate heading their way and Jurgen Klopp, whom with every passing week looks more like Björn Ulvaeus from Abba, is the guiding messiah. Liverpool lost at Burnley, but they had overwhelming possession so, by the law of Louis van Gaal, they won really. At Bournemouth, Liverpool in reality won again, even though Bournemouth tried to ruin everything by scoring three goals in the last fifteen minutes, we all knew who the better team was. Prior to Liverpool's 'win' on the South coast, United, big bad United, came to Anfield with a tactical master plan that would've had Bob Paisley purring.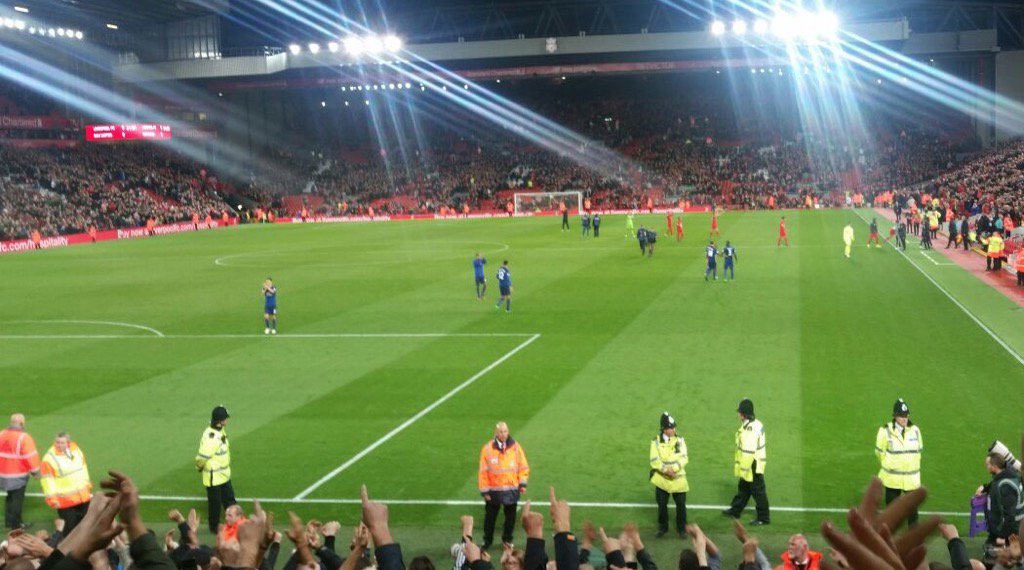 Those spoilsports from Old Trafford ruined everything by not playing with reckless abandon and letting Liverpool score loads of goals. Liverpool fans, I repeat, Liverpool fans, were all over the place moaning about how boring United were. Anybody who remembers the successful Liverpool sides of the seventies and eighties will be falling off their chairs with the irony. The match may have ended up a 0-0 draw, but we all know who the real winners were. The home side had 65% possession, which just goes to show what horrible bastards United really are.
In the game against City in September, Henrikh Mkhitaryan produced one of the worst performances I've ever seen from a player in a United shirt. The Armenian looked like he'd been randomly pulled out of the crowd and asked if he fancied a game. Myself and a lot of reds would've been perfectly happy to never see him in a United shirt ever again after it. Fair play, he dug in and from his appearance against Feyenoord, he has got better and better. One thing that is very obvious is that he´s a confidence player. He´s also physically quite light, which means that he´s going to need an enforcer alongside him. Glen Hoddle was similar, sublime ability, but easily bullied out of games if he didn't have Graham Roberts alongside him. Mkhitaryan's goal against Zorya Luhansk was fantastic. Everything we want from a United player. The other thing that struck me about that goal is that if he had scored it under van Gaal, he'd have probably been banished to the reserves for defying the sacred philosophy. Oh the philosophy, such a word that ended up becoming a profanity amongst reds.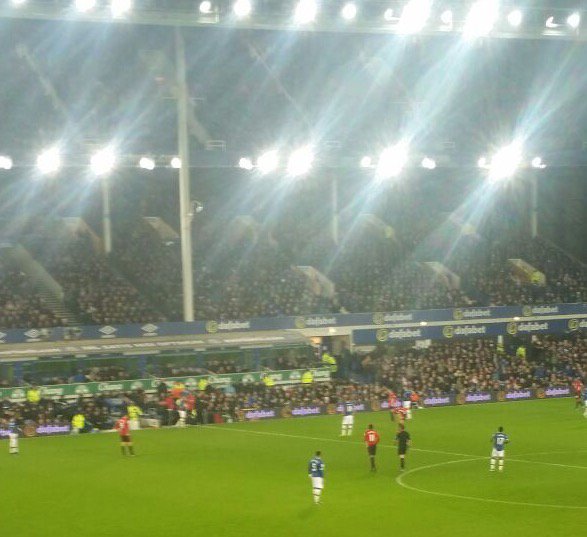 Marouane Fellaini has been done to death with United fans. There really is no beginning to his talents. From his first appearance against West Brom in September 2013, when he ran like a new born giraffe, he has never looked right in a United shirt. Reds will quietly say that the biggest worry we have is seeing Sergio Aguero on the oppositions team sheet. We don't have Aguerio as our number one worry any more though, the sight of Fellaini standing on the touchline waiting to come on is far more a frightening prospect. At Goodison Park, nobody was remotely surprised at what happened when that big galoot conceded a last minute penalty. A week later with United defending another precarious lead against Tottenham Hotspur and deep into injury time, Mourinho again decided to bring Fellaini on. While plenty around me were frantically looking at their watches, a significant amount of absolute wankers thought best to boo Fellaini as he was both warming up and then coming on. These are the same knobheads that polluted Wembley in May and booed van Gaal relentlessly, every time they saw him and unfortunately nowadays, Old Trafford is in serious danger of being overrun by these mardarses.
If Marcus Rojo successfully does that tackle for a 3rd time against WBA he should be able to keep the referee for good.

— Ste A. (@sarm0161) December 15, 2016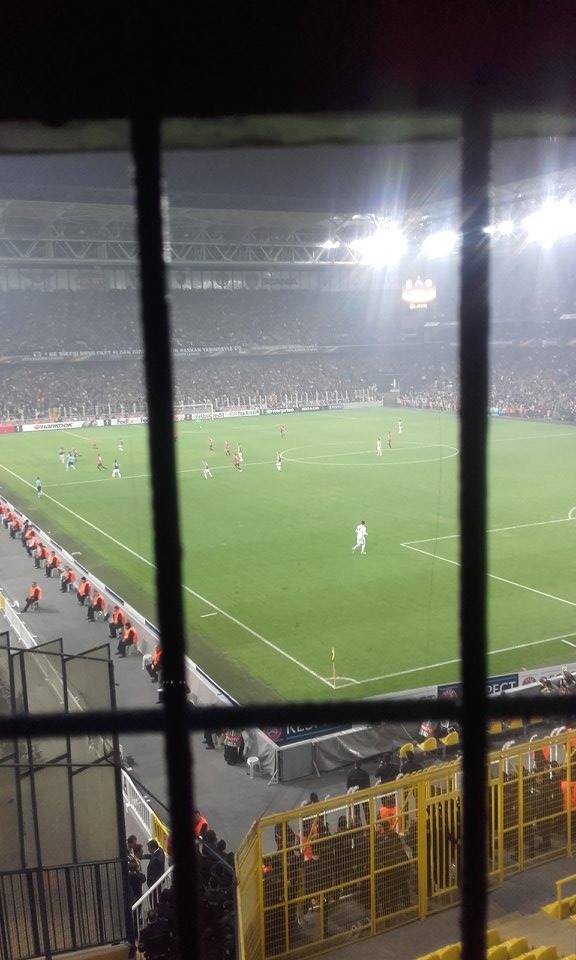 In the 1960s, Denis Law had a reputation for getting himself suspended from matches for the Christmas period. It looks like Marcos Rojo, with his recent attempts at joining the Argentine long jump team for the Olympics, is intent on joining the king of the Stretford End in his alleged endaevour. Once at Everton was clumsy. Twice, this time at Selhurst Park, was pretty reckless. One bonus to come out of it was that it brought the fans of that runt of a club in South London to a mouth frothing frenzy. They even banged a drum in the Holmesdale Road End and somebody started screaming into a megaphone. Social media, which appears to be the new stadium forecourt for a straightener was on fire. With harsh hashtags and German style banners, you don't mess with the Palace ultras, I tell thee. While that was a happy side effect, I would ask Rojo to please turn it in, or better still, tell Marouane Fellaini to do it to a particularly annoying Sunderland player on Boxing Day (there's plenty of them), and we'll get two for the price of one. It's also in that very festive tone that Man United fans blog would like to wish you a very merry Christmas and a happy new year. Get pissed, get fat and make vows to get fit which will be abandoned by the second week of January. Let's hope for plenty of good football from United, moaning from blues and false dawns for the scousers. Don't drink and drive and also, whatever you do, don't claim to be teetotal, then accidentally drink two times the legal drink driving limit and get caught, like Yaya Toure did in East London. I never thought birthday cake gate could be surpassed by Toure, I was wrong.
Buy the United fanzines. The next United We Stand is out on Boxing Day and has Jose Mourinho's first proper interview as United manager. The latest Red News is out now and has an interview with former United manager, Ron Atkinson.
Subscribe to UWS here
Subscribe to Red News here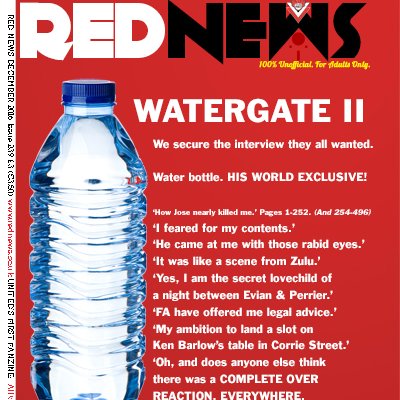 Dedicated to the memory of Bob Toulson-Burke. Life really is too short