…Oh Christ, so we have. A song sung with such annoying repetition over winter months by the faithful, it was relatively easy to gloss over the somewhat dubious respective merits of the lyric as United made a storming start to Ole Gunnar Solskjær's reign as United manager. We have Ole at the wheel and with the obvious love for him from the terraces, it really does feel good. However, doubts are already creeping in. On the concourse at Goodison on Sunday at half time, there were murmurs from the usual moaning twats about Solskjær's suitability for the job. He maybe at the wheel, but there's already a few passengers getting travel sickness.
Thinking of passengers, we got Sanchez, Paul Pogba and Fred indeed. Batting away the people moaning about Solskjær, there really is a bitter irony to those three players being celebrated in song from the terraces. Sanchez has the heart of the Tin Man in the Wizard of Oz. It comes to something when a swap deal involving Henrik Mkhitarian sees United come off worse. Sanchez arrived with great fanfare playing John Brown's Body on a grand piano and with two adorable Golden Retrievers, he even set up an Instagram page for them. I reckon those dogs could've done a better job in a United shirt than he has. He has been shit. As for Pogba, I doubt it was a coincidence that for United's best night of Solskjær's reign to date, he was suspended after getting sent off in the first leg against Paris Saint Germain. Fear not, he was all over the post match celebrations, there was no way he was missing that photo opportunity. Fred also had his finest moment in Paris, when he hustled Juan Bernat away from barracking Marcus Rashford as he was about to take the penalty in the Parc de Princes. Has Fred done anything else worth remembering as a player since he signed for £50m+ last summer? If you can remember anything then please leave a comment at the bottom saying so as I'll be fucked if I can.
After the euphoria of Paris, there was a relish in the air as United went to Arsenal the following Sunday. A 2-0 defeat was disappointing, but not the end of the world. United played well at Arsenal, it was just one of those days. The following weekend, United were knocked out of the FA Cup by Wolves at Molineux. That was harder to take due to it being United's only realistic chance of a trophy this season and the fact that Wolves, for the second time this season, had played United off the pitch. What was even harder to take was a couple of weeks later United deservedly losing again to Wolves. The most annoying thing about it is that Wolves have only won twice since the beginning of March and both of those victories have been against United. We're truly through the looking glass when we're looking at a match against Wolves as an elephant trap. United have only won twice since that night in Paris and both of those wins, against Watford and West Ham, were very lucky.
Talking of elephants, Romelu Lukaku has the mobility and the physical presence of one on a football pitch. For the hat trick, he also has the first touch of an elephant. Lukaku has an eye for a goal, nobody can doubt that and, as Paris proved, he also can do it on the big stage. However, looking at Lukaku, I can't help feeling that at £70m plus, United have been done like a kipper again in the transfer market. If Everton had United over for Lukaku, they also royally had United over on the Sunday passed. For years I have lamented United's delivery of crosses and corners. I rarely expect either to beat the first man, however, on Sunday, Everton's second goal was scored less than ten seconds after a United corner. It has come to something when the opposition are more dangerous from a United corner than United are. There's no doubt that Everton deserved the win and only a fool would ever take a trip to Goodison lightly, no matter what form Everton are in, but that performance on Sunday was a disgrace. Easily as bad as any under Mourinho or van Gaal's stewardship. Say what you want about van Gaal and Mourinho, but these are managers who between them have won three European Cups and have managed Bayern Munich, Inter Milan, Real Madrid, Barcelona and Ajax. These are decorated managers, respected throughout the world and both have come to United and have eventually looked like mugs. When that happens, the structure of the whole club has to be looked at from top to bottom. At the top, we have owners who extract great profits from the club, so nothing is wrong from their perspective, but anybody who thinks the Glazer's own the club because of their love for United or football want their heads examining. We now have a relative novice 'at the wheel', I hope it comes good, I really do, but as per 2014 and 2016, you'd better belt up for the ride, because it isn't going to be a smooth one. Ole's going to need all the support he can muster as he tries to sift through that coven of a squad he has. Don't underestimate what he's up against. Players with bad attitudes on long and lucrative contracts and in Ed Woodward, a boss who's a genius at signing sponsorship deals with brands that have tenuous links to football, but a complete half wit when it comes to football itself.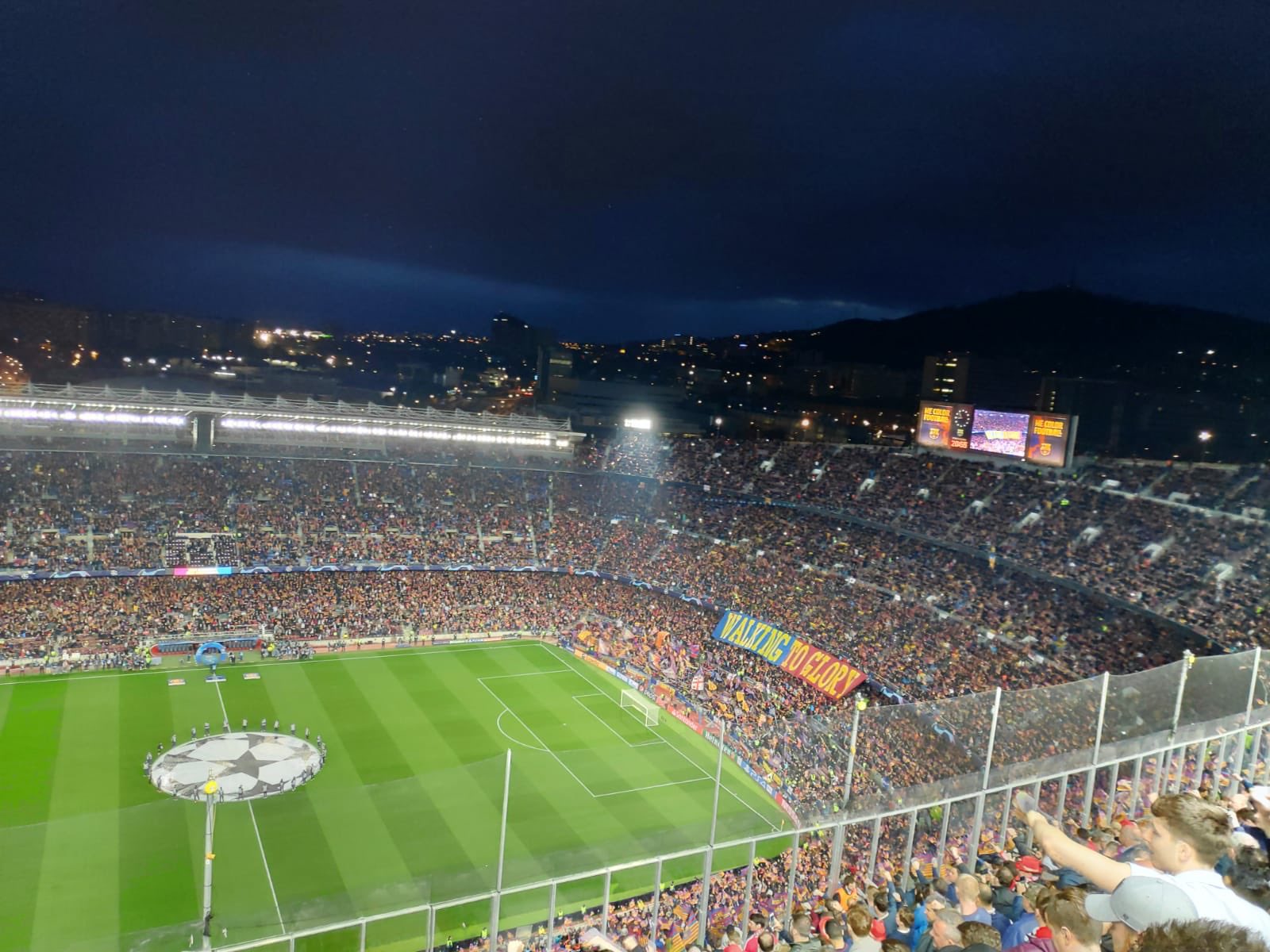 In the meantime, look forward to tomorrow night's derby match as the pride of Cheshire and the Beswick branch of the Abu Dhabi United football group come to Old Trafford. Reds might feel like turkey's on Christmas Eve, but you never know. From 2002 to 2010, I saw lousy City sides beat great United teams, so there's no reason why United can't beat City tomorrow night. As for the implications of a potential United win? Fuck it, I'm going back to bed. Wake me up in August.