Today's match was a 12.45 kick off. Not the most convenient time for travelling fans to get to a game (unless it's a derby) but with SKY Sports paying the piper (so to speak), the convenience of the travelling fan is at best, a secondary concern. The United team, as if in some sort of silent solidarity with the travelling reds, decided themselves to kick off at 13.00 instead of 12.45. In contravention of this protest by the United side, Hull City helped themselves to a two goal lead before United finally stopped pissing about and asserted themselves on the game.
After the linesman incorrectly Hull City gave a corner in the fourth minute, Alex Bruce was allowed a free header on the six yard line, heading on for James Chester to hook Hull into the lead. Nine minutes later, a speculative David Meyler shot deflected viciously off Jonny Evans and United were 2-0 down. Steve Bruce celebrated both goals with viguor and it was refreshing to see. None of this sombre reflective phony baloney that ex players feel the need to display everytime their team scores against their former side.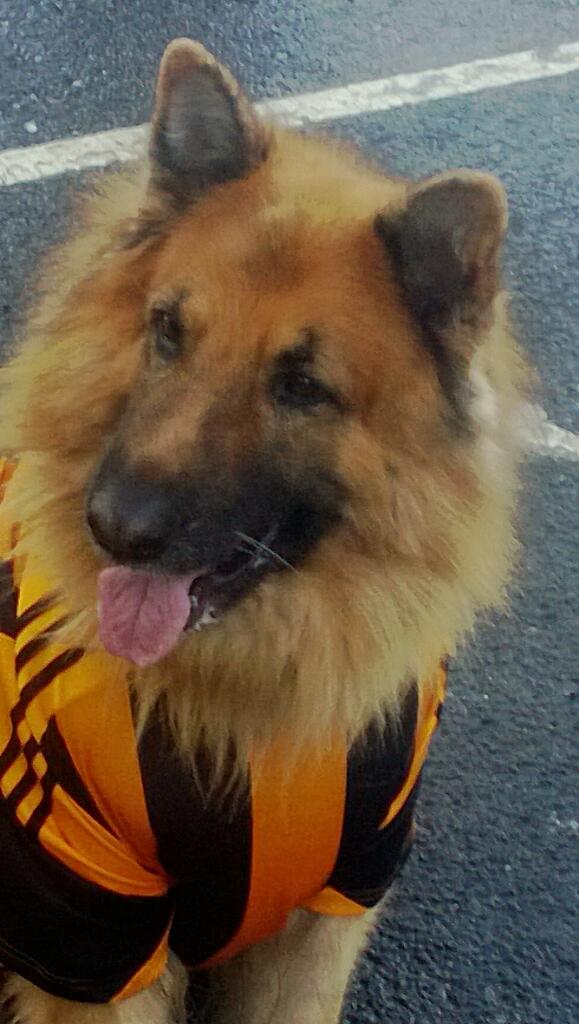 The Hull City fans in the East Stand, immediately to the left of United fans were getting very excited. They were singing to the United fans that we were "Getting Mauled By The Tigers" to the tune of "Guantanamera" whilst at the same time, making feline-esque pawing gestures to the travelling reds in the North Stand. This came back to bite them on the arse with more vigour than any tiger could inflict later on in the game.
When Rafael went off with a groin strain on 18 minutes, it seemed to knock United out of the post yuletide slumber and gain some urgency into the game. Adnan Januzaj came on in his place with Antonio Valencia reverting to right back. Within a minute, United pulled a goal back from a Chris Smalling header. United fans celebrated with a controlled celebration whilst the Hull City fans, tigerish so recently suddenly had that mournful aura about them, akin to the turkeys that would've been on their plates yesterday.
Constant United pressure was finally rewarded when Wayne Rooney scored a belter on 26 minutes. There was a feeling of inevitability about the goal. All the same, it was a magical finish from Rooney. We were now expecting Unite to rum rampant. That didn't happen but Hull were demoralised by the equaliser.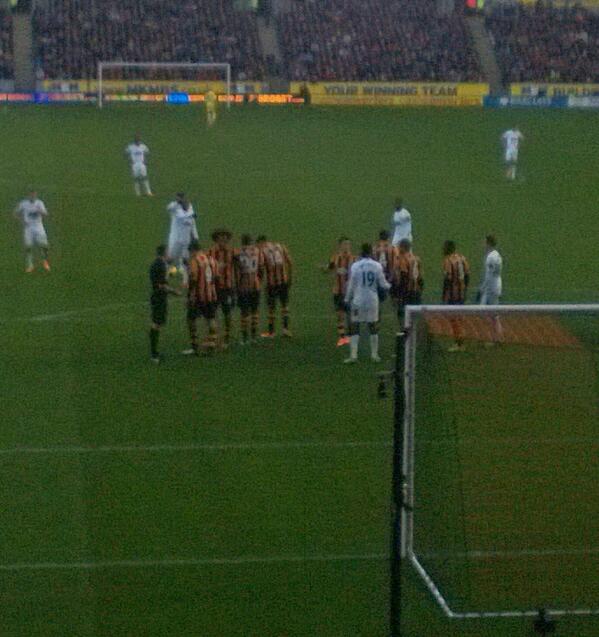 On 66 minutes, James Chester decided to perfectly bookend the afternoons scoring by putting in his 2nd goal of the afternoon, into the same net as he scored his first. Chester's main problem was that he put the ball into his own net. It was a brilliant header from an Ashley Young cross. This goal created a pandemonium in the United section which will probably result in some pedantic council official chasing his two minutes of fame, reducing United's allocation next time they visit Hull Tigers. That's tomorrow's problem. Today's comeback has been done numerous times by United in the last twenty years and it was great to see that after all the trials and tribulations that David Moyes has faced in the first half of his first season, his team still have the stomach for a fightback that his predecessor's sides had. Hull fans had by this time, decided to go home.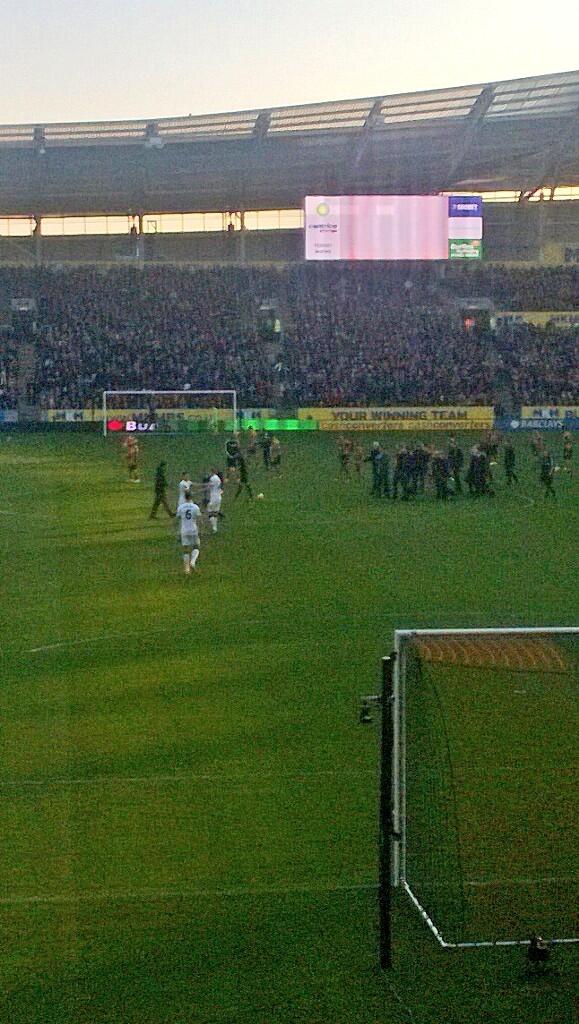 Thanks to Denver Collings for the transport to Hull