Anybody who remembers the last time Everton won at Old Trafford in August 1992, will remember a smash 'n' grab which gave Everton an unfairly emphatic 3-0 result. Tonight was the same, Everton had chances for sure and the longer the match went on, the more confident and assertive they became. For all that, by the time Everton got a grip on the game on 85 minutes with a Kevin Mirallas free kick which hit David De Gea's right hand post, United should've been out of sight. A minute later, to the surprise of absolutely nobody, Everton scored with a Bryan Oviedo shot into the Scoreboard end net, coming in from a Lukaku cross. Like the West Brom game at the end of September, history will judge this as a terrible result for United. Recollections of the game will, influenced by the result, be remembered with equal derision. All I can say is that whilst it was by no stretch of the imagination the best United performance I've ever seen, I've seen United play far worse than this and win.
https://www.youtube.com/watch?v=IM8OzMTU5i8&feature=youtu.be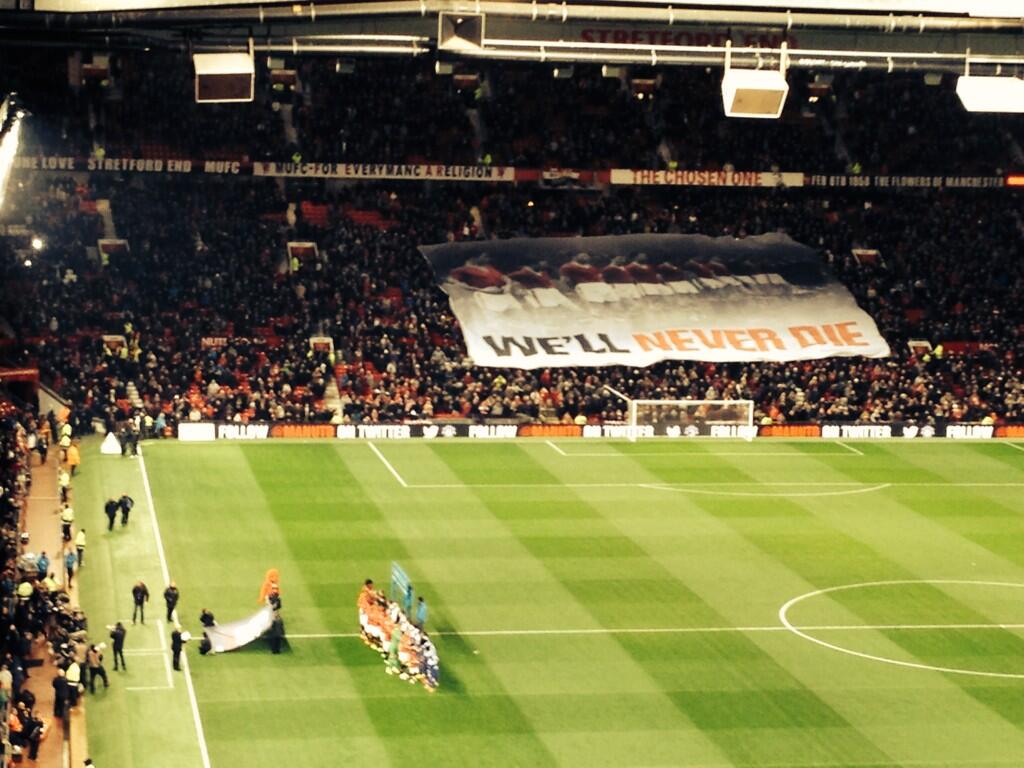 Looking through United's team, there was a nervous tension running through the side. Marouane Fellaini looked hesitant and unsure, not something you necessarily want from a midfield general. In the first half, the newly quadragenarian Ryan Giggs, headed inches wide on 24 minutes from a Rafael corner. If it had gone in, it would have been an almost carbon copy of the a goal he scored against the same opponents in this fixture twenty seasons ago. When Wayne Rooney hit the post five minutes later via a Sylvain Distin deflection, we were served notice that it was going to be another one of those nights. On 72 minutes, Patrice Evra forced a brilliant instinctive save from former United keeper, Tim Howard. In the follow up, with the goal at his mercy, Danny Welbeck showed that his heading ability is similar to his shooting. Welbeck finishes with all the accuracy of a fairground air rifle. Twelve minutes before that miss, Wayne Rooney picked up a yellow card which rules him out of Saturdays match against Newcastle United. I just hope Robin Van Persie is over his injury by then as I'm fast losing faith in Welbeck's ability to lead United's line.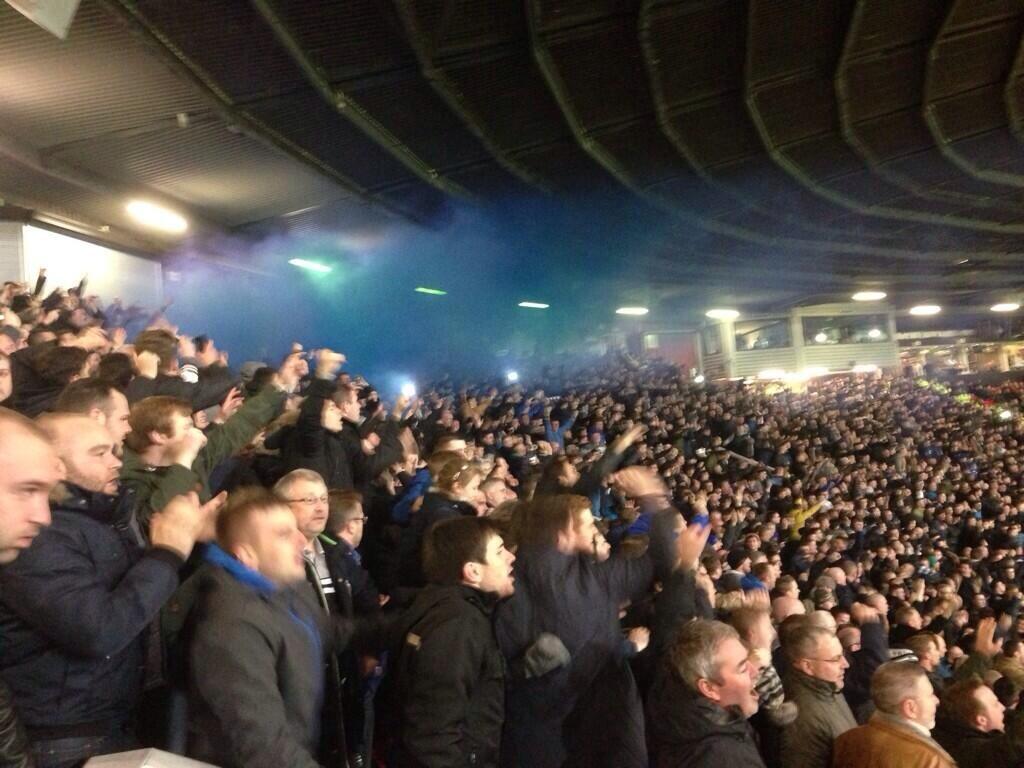 Tonight was United's first defeat in just over two months. For that unbeaten run, United have dropped daft points, away at Cardiff, at home to Southampton and at Tottenham on the Sunday just passed, esprcially when I believe that Tottenham were there for the taking. This time last week, with United's 5-0 win over Bayer Leverkusen, we were toasting United's biggest away win in Europe since they beat Borrusia Dortmund 6-1 at the Westfalenstadion in the Inter-Cities Fairs Cup in November 1964. Just shows what a week can do. Whilst obviously still in with a mathematical chance of winning the title, tonight, by my reckoning, United properly bowed of the title race. I hope I'm wrong, there's a whole lot of mediocrity that is still in contention for the league but United need to tighten up considerably for next season. One thing David Moyes sides have always been is tight. I trust him to do this for United but at what compromise to the type of football we're used to watching at Old Trafford, only time will tell. The League Cup match at the ground where all the local men call each other duck in a couple of weeks, is far more significant now than we ever realised when United beat a staggeringly poor Norwich City side five weeks ago. Stoke City haven't beaten United in any fixture since a League Cup match at the deathtrap that was also known as the Victoria Ground, in September 1993. We could do with that run continuing, especially if we harbour any dreams of paying £6.00 for a half litre bottle of Hofmeister and walking round in pools of piss at our equally decrepit national stadium anytime this season. Fasten your seatbelts fraternal reds, we're in for a bumpy ride.