Aston Villa today provided stiff opposition as Manchester United, once again, did their level best to find the cure for insomnia, without the need to use any pharmaceuticals.
In short, this game was so bad that even Alan Shearer's analysis tonight on Match of the Day will be more interesting. Perhaps.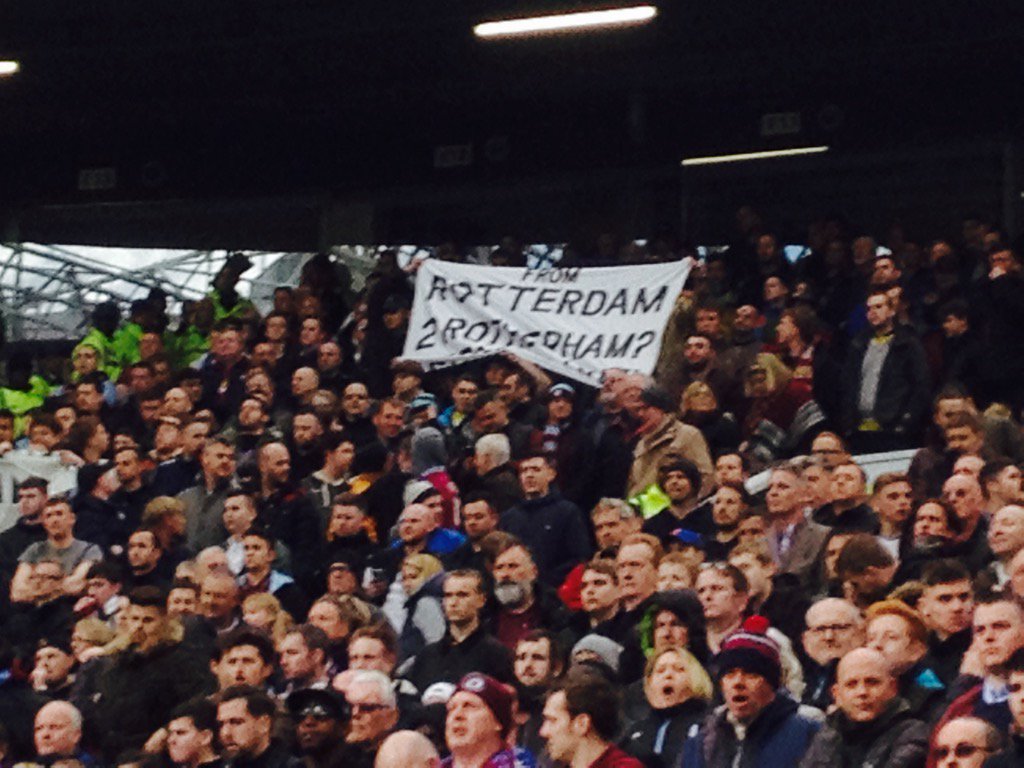 "From Rotterdam to Rotherham, Lerner Out" – Bostin banner mate
With around ten minutes to go, a United fan was kicked out by the security goons for abusing nearby Villa fans in the B Stand. There was an outraged reaction around me from other Reds. Their protest was not about the draconian security measures, but the fact that they hadn't been kicked out too…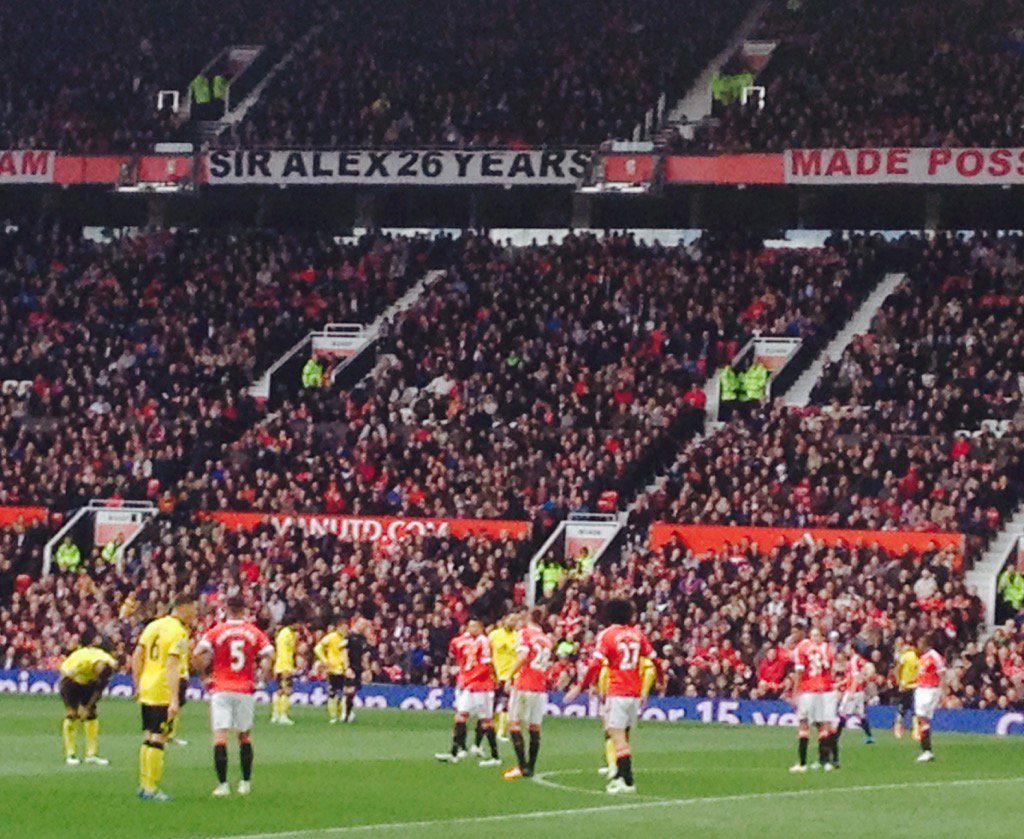 This photo serves no other purpose other than the bloke who looks after this website told me to put it up. He says it will help make me become a more wholesome human being
Despite my opinion of this game, the hard fact is that United won and can still qualify for the new holy grail, European Cup qualification. Marcus Rashford scored in the 32nd minute to give United a grinding win. The biggest surprise was that the goal went in at the Scoreboard End – an end of the ground that has seen so few goals this season that a flock of pigeons has set up home in the goal mouth. Word has it that those pigeons were so pissed off with the goal and its disturbance, they're now seeking sanctuary on Samir Nasri's head.
You didn't think I was going to put any of that garbage up from today did you? No, here's this classic from 2002 instead
As for Rashford, it's too early to say how he's going to work long term. We've all seen how long Mark Robins lasted after his initial burst in 1990 and Kevin Cummins, a London residing City fan and real life Bertie Magoo has also gleefully pointed out that he could be another Federico Macheda. Whatever happens to Rashford in the long term, he's already done enough in the last three months to be loved forever by United fans.
Rashford – the new Macheda

— Kevin Cummins (@KCMANC) February 28, 2016
Never seen in the same room together, Kevin Cummins and Matthew Kelly
The match was yet another case of after the Lord Mayor's Show for this season for United. Seven days after the fantastic, if fortuitous, win at Anfield in January, United lost at home to Southampton in a performance of comical incompetence. Early March saw an excruciating 1-0 win against Watford four days after United beat Arsenal in what was, to my eyes, the highlight of the season so far. Three weeks later saw United deservedly beat the Manchester branch of the City Football Group at the Ashton New Road theme park and the next game against Everton, which United won, was so bad that Reds walking out of the ground in a catatonic state couldn't even remember the result of the game.
Today was much the same. On Wednesday night, United deservedly beat the best West Ham side I've seen since their title-contending side of 1986. A month ago at Old Trafford, I thought United were lucky to get a draw against the loveable family club from East London. Similarly, I didn't fancy United at all for the replay last Wednesday; a lot of my Red comrades had the same view (at least privately anyway). The brilliance of that win left us all knowing today's match was going to be crap. We were not to be let down in our expectations.
The only way Aston Villa could have avoided relegation today was by winning. That was never seriously on the cards. The Villa fans were revelling in their mediocrity before the game, probably in an attempt at being charmingly self deprecating (sans the charm). When Wayne Rooney was substituted in the 66th minute, the Villa fans were only too keen to remind him how out of shape he is. Their thoughts on Villa's own forward Gabby Agbonlahor, a player so fat that his arse has its own postcode were, alas, not shared.
Thoughts are with this Villa fan at this difficult time https://t.co/kBVJbtDgwC

— Joe Harrison (@Joe_Harrison1) April 16, 2016
Travelling Reds will lament that Villa Park will not be on our away itinerary next season. It is a superb stadium and and only an hour or two (depending on traffic) away from Manchester. One thing I won't miss is the annual visit of Aston Villa fans. They are the type of people that your parents ordered you to be nice to when you were a kid. They sang the old Vera Lynn classic "We'll Meet Again" towards the end of the game. If you can imagine that song being sung in a Brummie accent, then I'm confident that you'll join me in sincerely hoping we don't.
So long, villa. Done every bit of that ground except the trinity lower – including the pitch – but not sorry to see the back of that shower.

— Neil Meehan (@transmissionUWS) April 16, 2016