The recent fiasco at Old Trafford summed up United's season in one very handy microcosm. A farce of comical proportions occurred when a mobile phone with wires hanging off it was found taped to a pipe in one of the executive suites. I can understand the worry when first seeing something like that and I don't blame whoever it was for alerting the authorities. However, anybody who has ever tried using a mobile phone in Old Trafford will tell you, it would've been impossible to detonate due to the abysmal signal in the ground. If it was a real bomb and somebody would've tried setting it off, it would've gone straight to voicemail.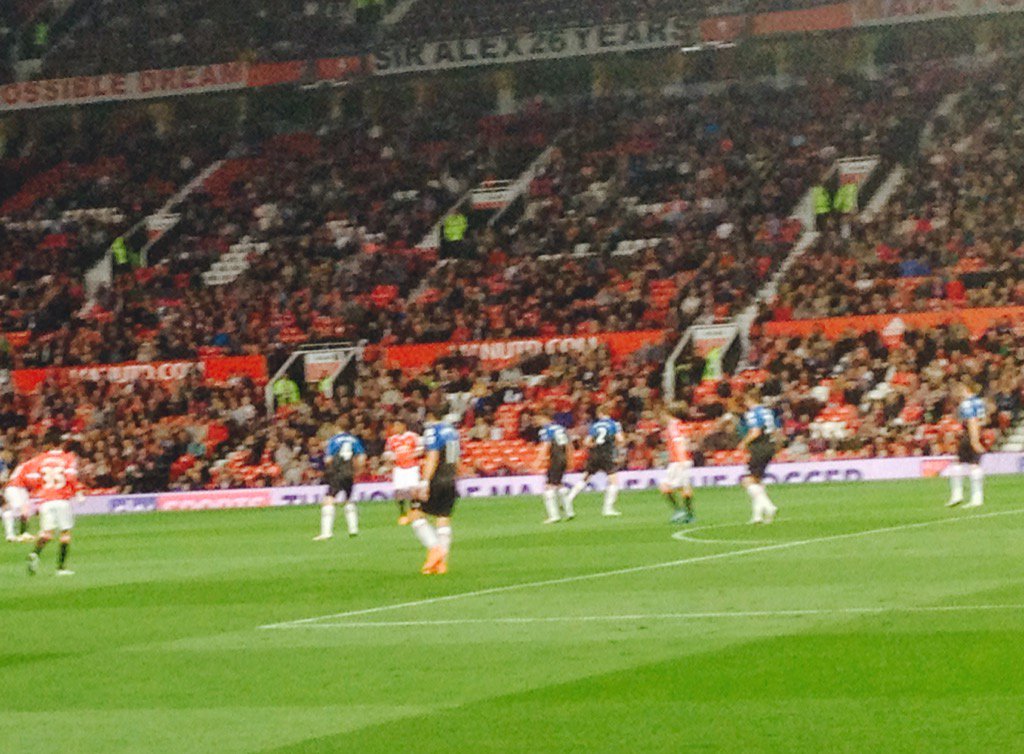 The evacuation procedure itself was quintessentially British. Not a hint of panic on Warwick Road as people calmly walked away from the ground. The biggest worry from Reds was managing to get to the pub before the bars got rammed.
Bournemouth fans however were a different breed altogether – somehow blaming fanzine and swag sellers for the game being postponed. I suppose it's the kind of reaction you could expect from a load of Tory-voting Southern mard arses. One great thing to have come out of Sunday's postponement is that this lot will have had two 500 mile round journeys in the last 72 hours. Fantastic.
Tonight, I would like to heartily apologise to fans of Aston Villa. Having been sat near Bournemouth fans for the match, I have to say that they are the most boring fans travelling in the world. They make Villa fans sound erudite. "We're AFC Bournemouth, we've come from League 2" is all they sang, ad nauseum, to a big fat reaction of "so fucking what?"
Bournemouth is a traditional British coastal town and all good Reds do like to be beside the seaside, beside the sea, right? However, that one good thing about them coming up last season was quickly neutralised when we played them away in December.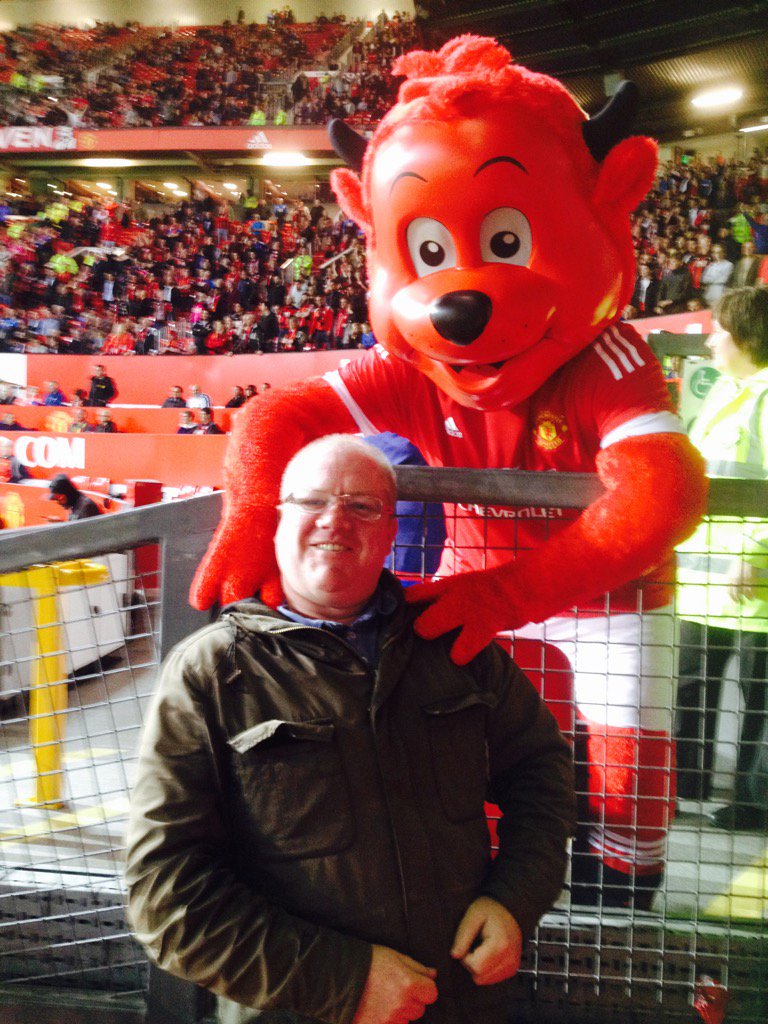 Before tonight's match, there was a surreal atmosphere on Warwick Road. Spare tickets were like confetti and bearing this in mind, I nominate and subsequently grant Moz, one of the ticket lads on Warwick Road, the Manutdfansblog.com Entrepreneur of the Year Award for getting £20.00 for a spare ticket. Elsewhere, another Red was turned away on United Road for having what he was told was a stolen ticket, which had been given to him. He wisely didn't hang around to debate the matter, but it had me thinking that he should've actually been dragged into the ground as an honoured guest. I've heard of some stories involving tickets over the years, but a stolen ticket for an end of season non-event against a non-entity side? Strewth…
As for the match. United won 3-1 with goals from Wayne Rooney, Marcus Rashford and Ashley Young. Such was the atmosphere, I was waiting for Gordon Ramsey and Paddy McGuinness to come on halfway through the second half. Most people missed Rooney's goal in the 43rd minute. Live updates from an enthralling episode of Eastenders was keeping the crowd entertained (Barbara Windsor's character is dead apparently) and nobody expects United goals in the first half anymore. Marcus Rashford made it 2-0 in the 74th minute and in the 87th minute, Ashley Young made it 3-0, which made sure that United overtook Sunderland's  (17th in the Premier League) goalscoring record for the season. These are exciting times. Chris Smalling, being the nice lad that everybody knows he is, decided to put one away for Bournemouth in injury time, just to dampen any whinging they made have had as they make their 4/5 hour journey home tonight (ha-ha).
Last season's ST renewal pack cover. Falcao and DiMaria at the front. Apparently an unmissable season was ahead. pic.twitter.com/baAnjz0PIO

— Oli Winton (@OliWinton) May 17, 2016
This is an image to get the blood pumping
I didn't hang around for the "lap of appreciation". I decided to follow the example of the self proclaimed pride of Manchester and I left the ground.  I believe Louis van Gaal gave a speech, but having watched the tepid shite his team have served up all season, there was no way I was listening to him justify his philoshophy when there was valuable boozing time to be had. There was a pub that required populating…well you would too, wouldn't you? There's a lot I could find wrong with this season, but I can't be arsed*. I'm just grateful it's (nearly) over and hopefully see a new manager in August.
So, onto the FA Cup final and it's our old friends from Croydon, Crystal Palace, that we come across at Wembley. I want United to win this for no other reason that Palace fans moaning about United's win in 1990 is only now abating. A United win on Saturday will give them something else to whinge about for another quarter of a century and let's face it, any football ground where somebody like Matthew Simmons felt safe watching a match is an affront to humanity. I look forward to Saturday's match and the monopoly of possession United will have as well as the two shots on target.
Next season, while Manchester City fans are booing the Champions League anthem (Chartists, Suffragettes and original trade unionists, eat your heart out) and playing in Madrid, Munich and Milan, we'll be playing Sporting Spanners from the industrial hinterlands of Rumania, and why not? Some reds are pissed off about United not being in the Champions League, but the thought of United coming up against Madrid or Barca at the moment is a pretty sobering one anyway. United are just not good enough and the fate was sealed when losing to a lovable family club that's owned by a pair of pornographers when 2-1 up with 15 minutes to go a week passed. City and their fans can have it anyway. They're finding out something we've known for years, police forces in Latin countries are lunatics. I'm all for visiting an East European village where the beer is 10p a pint and twenty fags is only a little more…oh the simple pleasures.
*if however you have a couple of hundred quid to spare, I might be arsed into doing it
Buy the United fanzines. Subscribe to United We Stand here and Red News here