A great day was not dampened by a dreadful match (less of which later). Good company at a very welcoming pub in Heighinton helped no end. Laughter, some highbrow conversation and some suitably daft was just the ticket for a coach load of thirsty reds who had until then, been the model of temperance. Sunderland itself provided its usual vision of desolation. The West Stand, which was to our right of Sunderland's pretentiously named stadium in Sheepfolds backs onto the bank of the River Wear. Directly behind us was the barren wasteland that was the Wearmouth Colliery. One saving grace about the place is that with the A690, Sunderland has a decent arterial road which is very handy for getting out of that hole quickly. The journey home was just as joyous as the Red Issue/UWS Monkey Bus had a coffee fueled sing song which was by a country mile the most entertaining aspect of the day.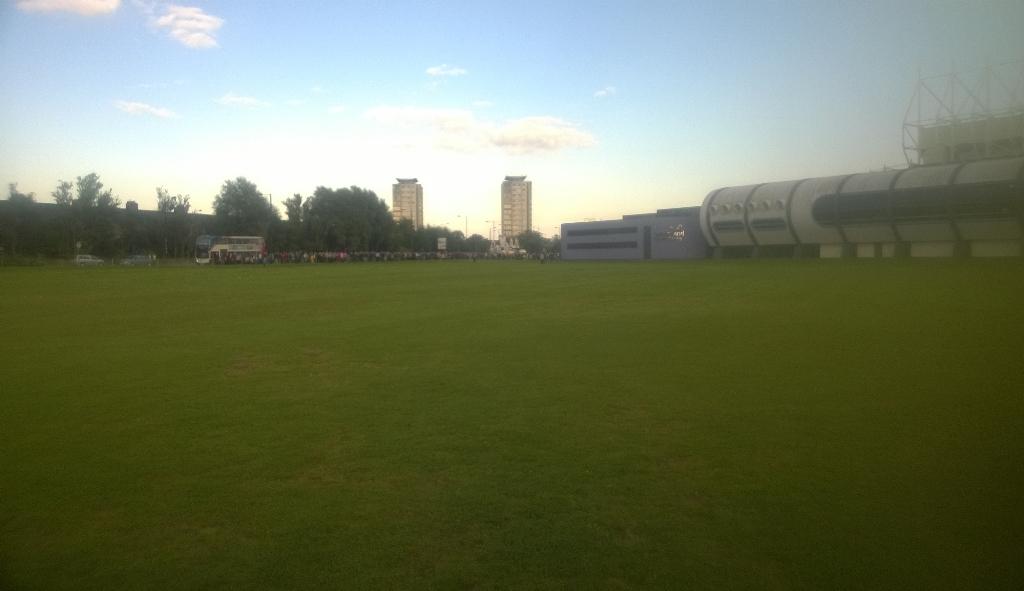 The land behind the North Stand of the Stadium of Light immediately after yesterdays match. This is no place to be stuck without a ticket.
Inside the ground, United fans were initially in good voice but the tepid performance soon subdued the travelling reds. In the 17th minute and against the run of play, Juan Mata put United in the lead with a goal that could technically be described as jammy. The goal lifted the United fans out of the morose stupor that the drivel served up previously had led us too. Thirteen minutes later, Jack Rodwell was allowed a free header to equalise. Rodwell's goal was typical of the three goals United have conceded this season. All of those goals became through United allowing the scorer more space than anything Yuri Gagarin ever found.
http://www.youtube.com/watch?v=e_V3eS9bgrQ
As for the rest of match, it was so bad that I can't bring myself to say anymore about it. Anybody who watched live on TV will know this already. Anybody who didn't, you are the blessed ones.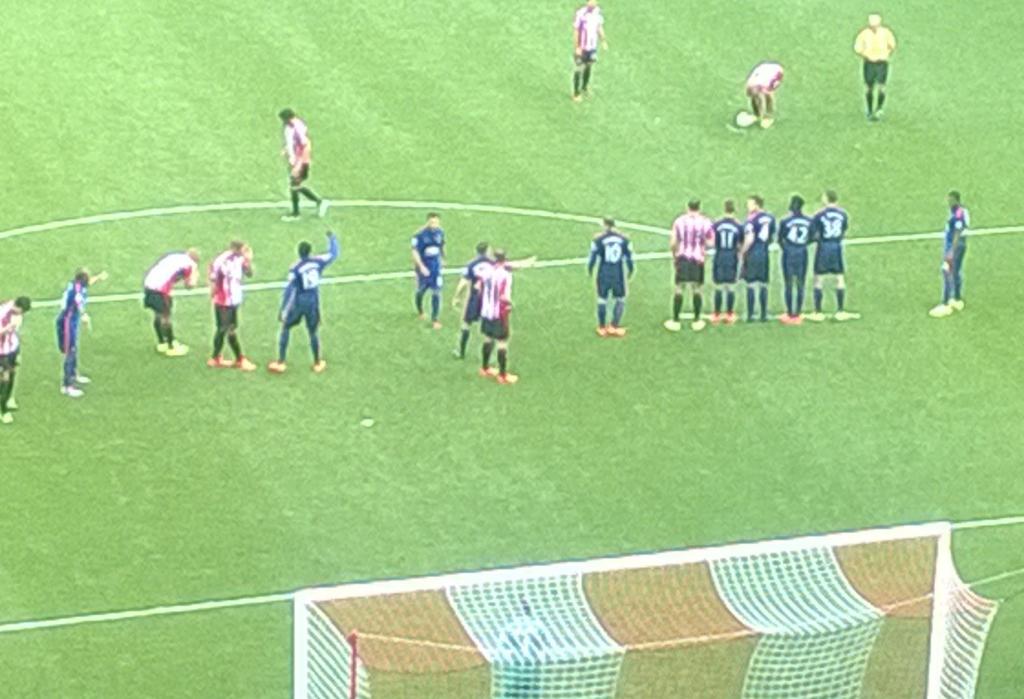 View from the upper tier of the North Stand as Sunderland prepared a free kick in the second half