Fifty one seconds is all it took for this match to come to life. A poor Daley Blind backpass was seized on by Tom Elliott. The big Cambridge centre forward ran through on goal, beat David de Gea and hit the United keepers left hand post before rolling out safely for a goal kick. I was in the ground watching this comedy so I couldn't hear what was being said on live television, but I bet my season ticket that Ian Darke, the commentator for BT Sports, was dreaming of his Ronnie Radford moment as Elliott ran clean through. As I write this immediately after the match, I wonder who will rue that miss more, Darke or Elliott.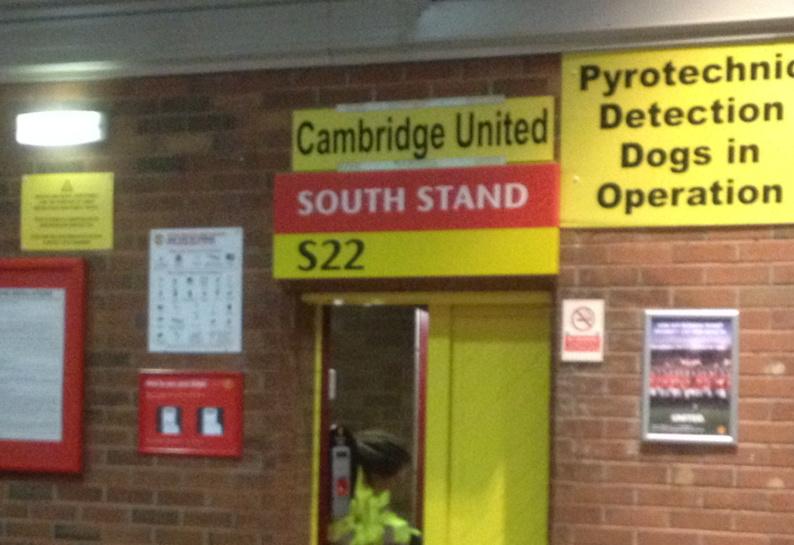 On Saturday, United went through the motions beating a feisty pub side from Leicester 3-1. Tonight, the visitors from Cambridge gave a far more convincing and credible showing. Like Saturday however, the match was over as a realistic contest by half time. Angel Di Maria played the ball to the ball to the far post for Marouane Fellaini. The Belgian headed down into the six yard box and with the outside of his left foot, Juan Mata hacked the ball into the Scoreboard End net in the 25th minute. Seven minutes later, Marcos Rojo scored his first goal for United. From six yards, the Argentine centre half glanced a header into the right-hand side of the net past Chris Dunn, the pink clad Cambridge keeper, after a brilliant Robin van Persie cross. In the 71st minute, James Wilson made the score 3-0 with a low shot from twenty yards into the Stretford End net. This capped the scoring off for the night and thus, duplicated the score of previous time Cambridge United played at Old Trafford in September 1991, for a League Cup tie.
On freezing cold nights, both eleven nights ago and tonight, Cambridge United football club and their loyal fans, who support their local team and take 6,500 to every away game, have had their metaphorical days in the sun. As I got back to my car near the Abbey Stadium after that shambles in the first game, I found a text from United on my mobile phone. Great I thought, an apology from United for the piss poor effort I'd just witnessed. I was wrong to think that. With a speed and efficiency that the United first team could only dream of, United's ticket office showed them the way by telling reds that they were to have £30/45 debited from their accounts on Monday for the replay.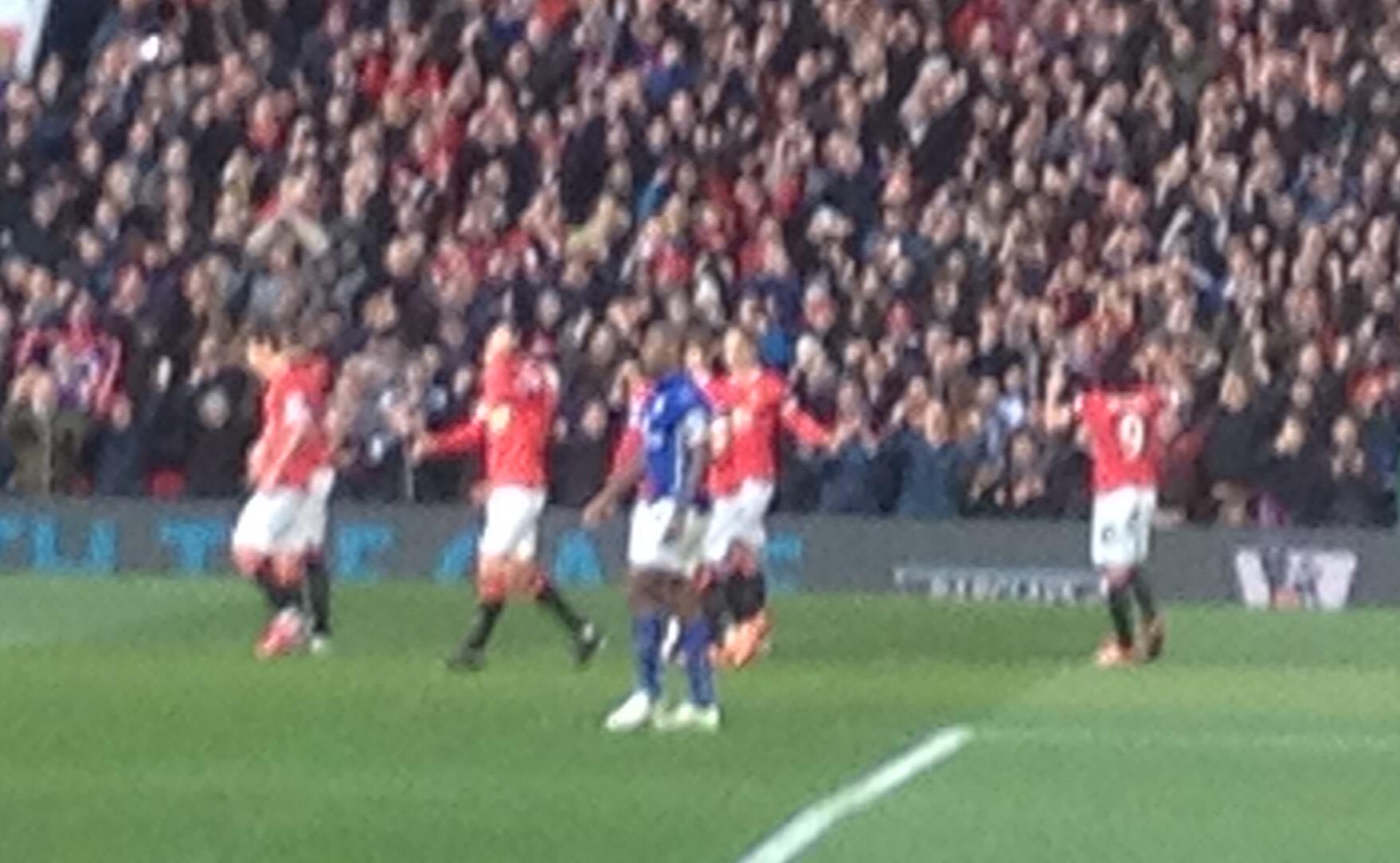 Radamel Falcao celebrates putting United 2-0 up against Leicester City on Saturday
In the week following that debacle, the country was in the thrall of yellow snow warnings. United decided they couldn't be left out of all this and they excelled themselves in the aftermath of that appalling display at Cambridge. In a customer service manoeuvre so crass that it would have Michael O'Leary of Ryanair wincing, United sent out text messages and emails, giving season ticket holders whose card details had expired in the last six months, thirty six hours to pay for this replay or they would have to serve a one match suspension for the Sunderland match on the 28th of February. Most people wouldn't have got their first post Christmas pay packet until the day after the deadline, but United with breathtaking arrogance were not offering any flexibility. The coup de grace was the imposition of a booking fee on top of the replay ticket for people who had waited, in some cases over half an hour, on hold to United's ticket office. This is probably the most egregious example of the odious automatic cup scheme, which was first imposed on season ticket holders in 2007.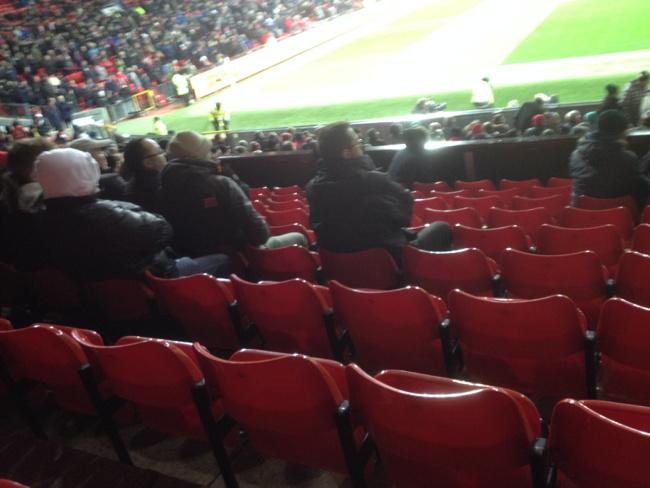 The D Stand at Old Trafford on 85 minutes
I'm not au fait as to how many people failed to get their payment to the ticket office on time, but with an official attendance tonight of 74,511 most Season ticket holders obviously did (there was nowhere near that many in the ground). Most of those people who begged, borrowed or stole to pay for the ticket tonight, will be falling over themselves to get a ticket for United's first visit to Preston since 1972. I will be one of them, but with the vulgar way United have dealt with the ticket payments for this replay, I do sometimes wonder why so much effort is to put into it. See you at West Ham