The most memorable moment of yet another dreadful first half at Old Trafford was when Jonny Evans passed the ball back to David de Gea from near the half way line in the 22nd minute. A wayward corner from Ashley Young ended up with Daley Blind on the opposite flank. He passed to Evans near the halfway line who in turn passed to de Gea. Evans had no choice, he couldn't pass safely to another United played where he was so he did what any sensible centre half would do. The howls of disapproval, most notably from the K Stand, were the angriest I've heard Old Trafford since the anti Moyes banner flew around Old Trafford last April. Some people thought that the crowd were having a go at Evans, but I think it was more a case of a pissed off crowd who had seen far too many moves evaporate this season in this manner. That there was no outfield player available to Evans to pass to is more a problem for his team mates as a collective, than it is any culpability for Evans after an attacking position moments earlier fell apart. Not for the first time this season, United fans chanted attack, attack, attack-attack-attack, however to my ears, this was shouted with a bit more vigour than usual.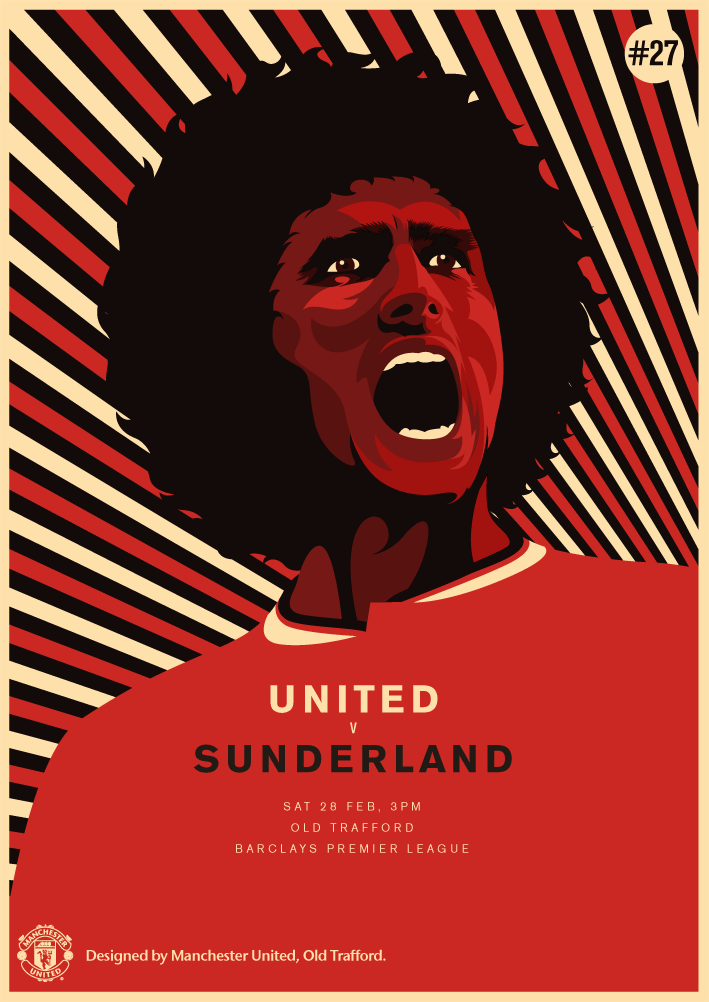 Possibly the most terrifying image I've ever seen used to advertise a football match. Incidentally, Thriller by Michael Jackson is still available in all good record shops (while good record shops last)
A feisty Sunderland side who clearly fancied their chances were finally undone in the 63rd minute when Radamel Falcao was fouled by John O'Shea in the Stretford End penalty area. From where I was in the ground, I could see that a foul had been committed but I couldn't clearly see who had done it. It took an eternity for the penalty to be taken, at the time I thought it was gamesmanship from the Sunderland players in an attempt to rattle Wayne Rooney before he took the penalty. Having seen the replay, it was obvious now as to what all the arguing was about. Wes Brown had been mistakenly sent off by Roger East. Brown ran off to the tunnel, greeted by a standing ovation from an Old Trafford crowd who respect his service to the club. Twenty minutes later, after some comically poor defending by Sunderland, an Adnan Januzaj shot was parried by the excellent Costel Pantillimon, only to end up for Rooney to nod it in on 84 minutes. I have a feeling that if Wes Brown would have been on the pitch Rooney would not have had such an easy goal to score but that rightly, didn't worry a very relieved Old Trafford crowd.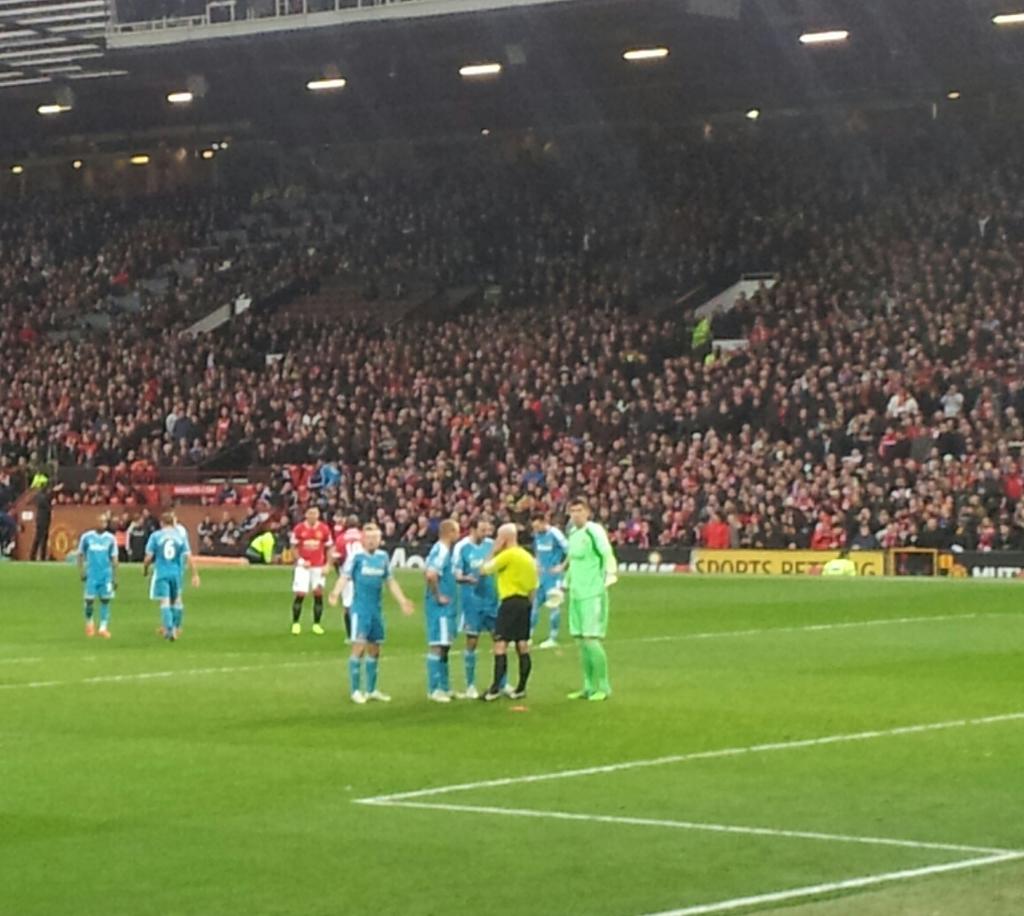 Sunderland players debating with referee Roger East over the sending off (photo courtesy of Neil Meehan)
A hard fought win and an important three points, yet again won in the ground out style that this season has been abundant with. Was it good to watch? Not at all but it will be tolerated in the short term if it gets United back into the elite of European football. An elite that United fans have become accustomed to being a part of, to which they now demand it to be so and also an elite that commercial pressure demands United be part of too. In this case is a perverse unholy alliance between United fans and commerce. Both want the same end for completely different reasons and this season, United fans have quietly done a deal with the (red) devil. An acceptance of turgid and boring football with an eye on the long term big picture. Some stupid people think that with United being basically happy with top four this season means that the club and fans have had a lapse of ambition. This is not true and if anything, shows the people saying that rubbish up for the short sighted fools they are. We"ll take top four this season, a decent title challenge will be wanted next season.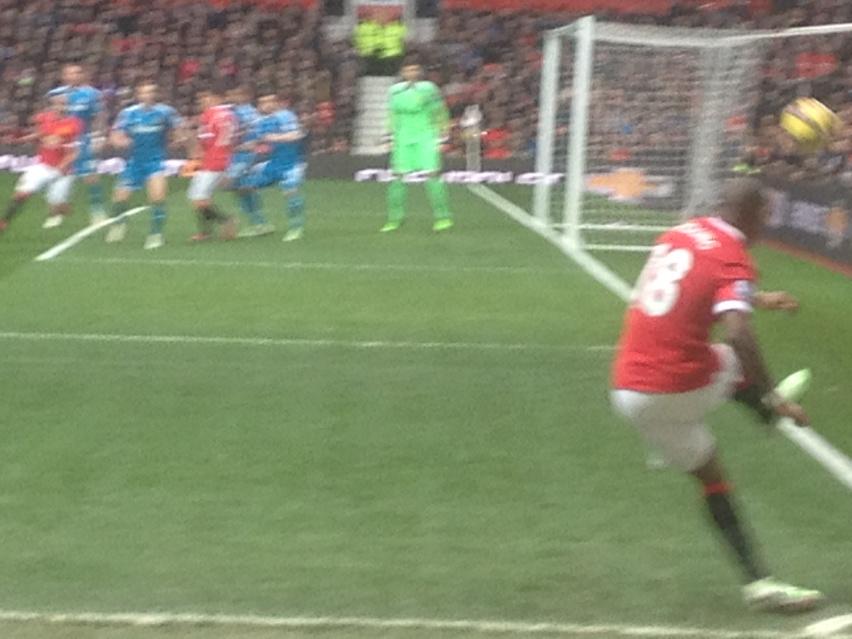 Ashley Young making a balls of a corner in the 22nd minute, seconds later, the ball was with David de Gea having not been touched by a Sunderland player
As for being in European football, it's probably a small mercy that after twenty four consecutive seasons, United are having a season's rest from it. I saw a Barcelona side who are not as good as they were twelve months ago, destroy the recently deposed league cup champions (© Glen Johnson) in midweek. Arsenal were similarly battered and bettered by Monaco, the one side they fancied themselves against. Liverpool deservedly went out to a side that used to be considered canon fodder, a team that they themselves beat 8-0 in 2007. I wouldn't on present form fancy United against any of those teams that knocked the English clubs out through the week. There is a long road back for United, there will be the occasional wrong turn in that road and we'll come a cropper due to something that isn't our fault, but I believe that it will eventually come good.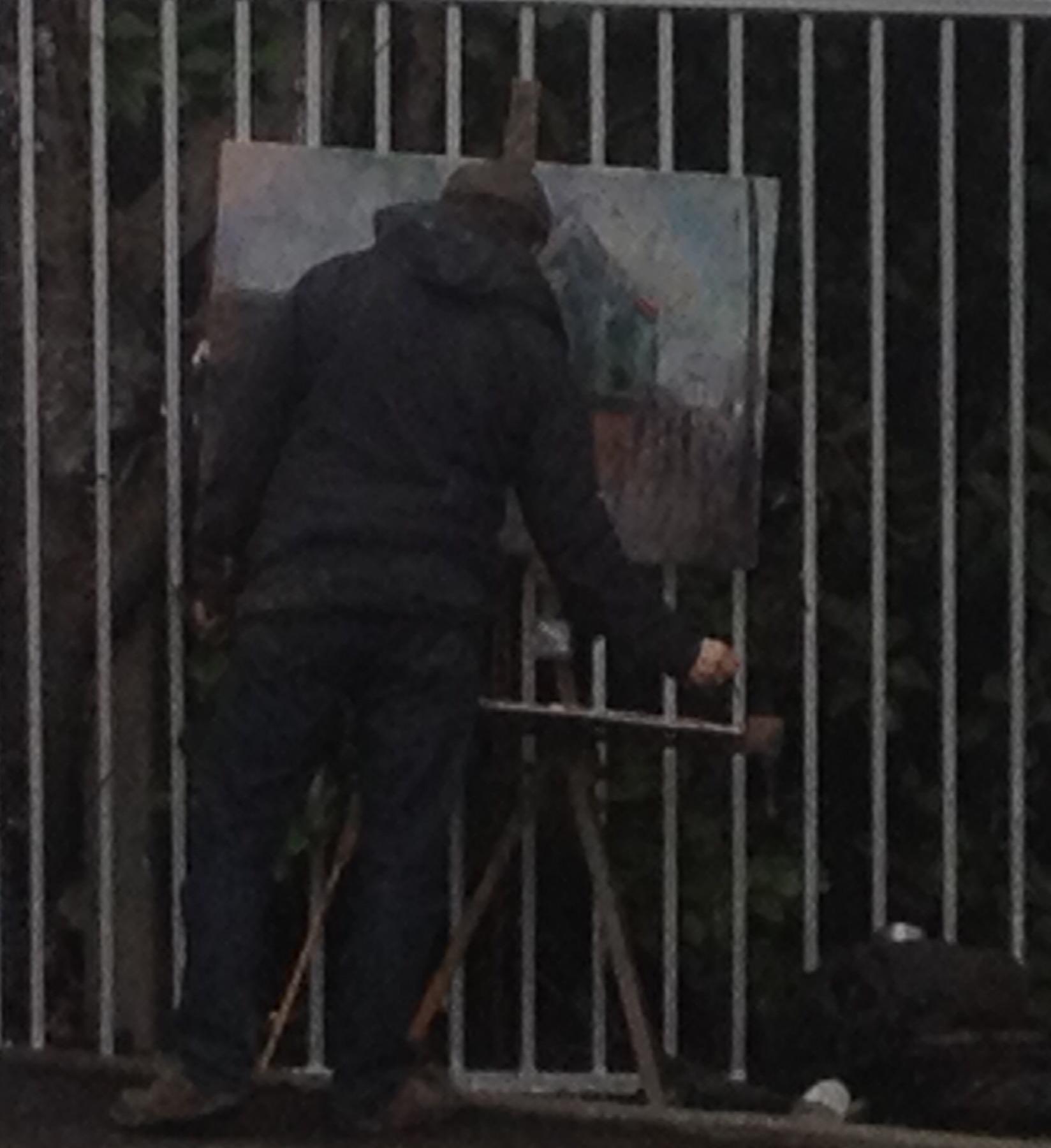 An artist on Warwick Road painting an outside image of the Scoreboard End. This was far more interesting than anything that happened on the pitch
Heartfelt thanks to Pete Barry for sharing his fish 'n' chips with me before the game, I was bleeding starving at the time. Cheers pal