Another confused performance from United brought a 0-0 draw against Burnley. United had plenty of possession and, with the likes of Juan Mata, Robin van Persie, Wayne Rooney and new signing Ángel Di María on the pitch, should have posed a better goalscoring threat.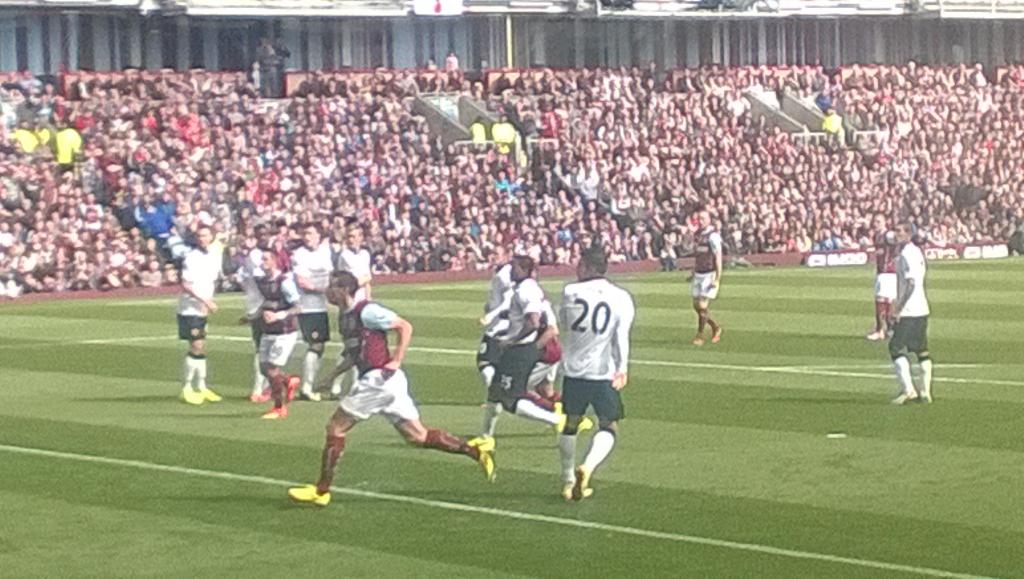 Dave Jones hits the bar with David de Gea well beaten in the 3rd minute
United's problem was the age-old one of a poor final ball and a nervous hesitancy to attack. At one point in the second half with United attacking The Cricket Field Stand, Antonio Valancia found himself in possession with all his team mates in front of him. He couldn't pick a United player out with the ball so he gave the ball to David de Gea to hoof upfield.
Within seven seconds, United had gone from attacking Burnley's left full back flank to giving the ball back to the keeper without a single challenge being placed on a United player. The whole afternoon was like that. A frustrating game of football against a side that had not gained a point before kick off. If United were in serious contention for the title, this would be a terrible result but, as it goes and with other results this afternoon, it shouldn't be too bad.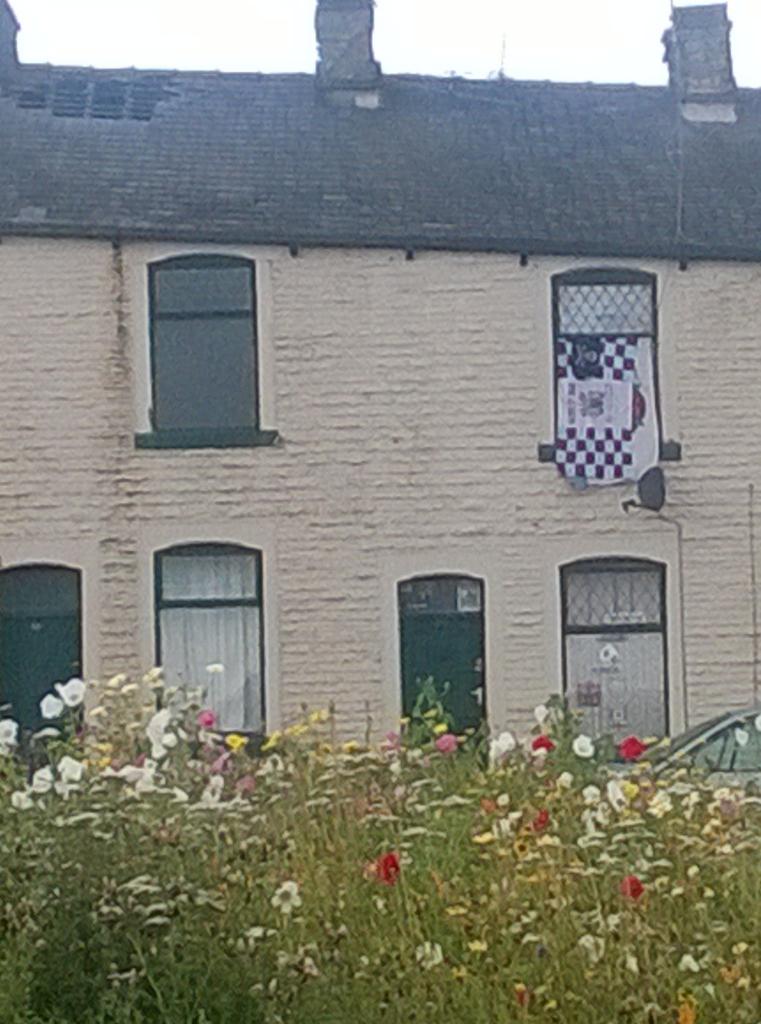 A house close to Turf Moor with a hole in the roof but a Burnley flag hanging proudly out of the bathroom window
Support from Louis van Gaal is at almost 100% on the terraces. There are always dissenters no matter what's going on; the pillock near me today who was screaming "What you doing Van der Gaar?" when Van Gaal took off Di Maria for Anderson in the 67th minute is a classic example. Just in case we didn't know though, today emphasised the job that Van Gaal has on his hands.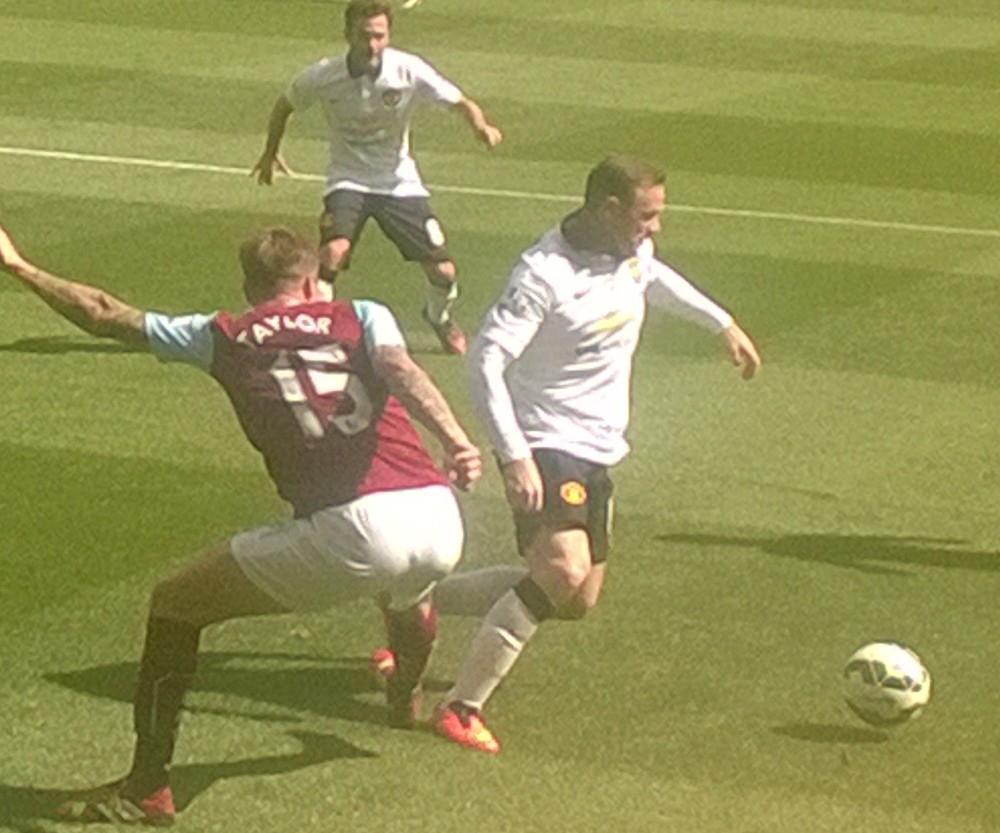 Wayne Rooney with a captains tackle on Matthew Taylor
The problem with United players seems to be an understanding of what they're supposed to be doing. With three at the back, there were times yesterday when Jonny Evans and Tyler Blackett were almost on the touchline. Combined with a well organised Burnley defence, the only way United would have scored was would have been if Chris Foy had  given a penalty. Something he should have done twice yesterday after Ashley Young was fouled by Kieran Trippier in the 44th minute and Ashley Barnes handled a Young shot in the 86th minute.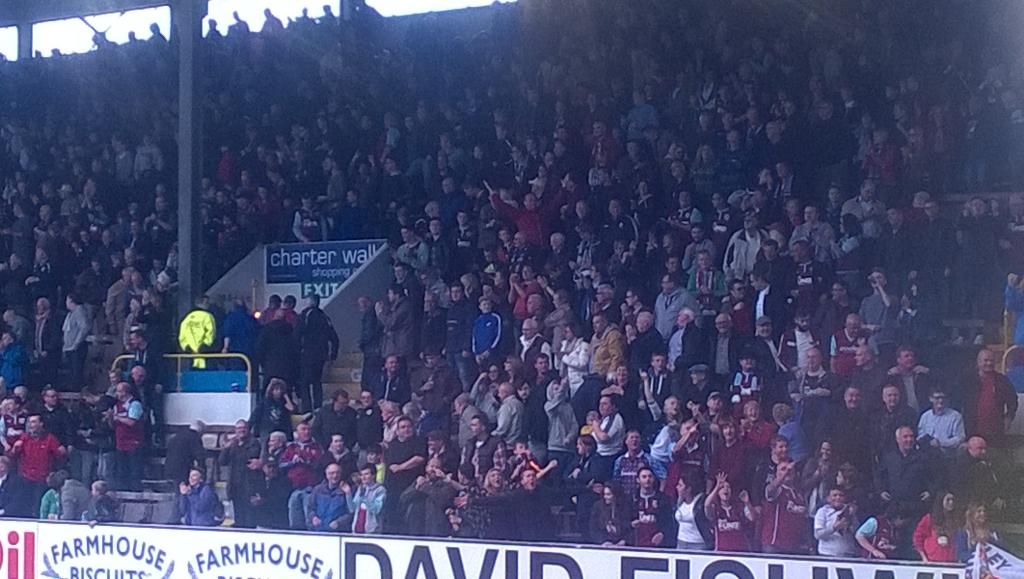 Jubilant Burnley fans in the Bob Lord Stand at full time celebrating a 0-0 draw. Steve Armstrong from United We Stand fanzine said that there were "biblical standards of local giddiness up in middle earth today. They'll go mental when they get the internet"
Many years ago, a workmate of mine, who is from Bolton was talking about Burnley people and he described them as hillbillies. You know things are bad when somebody from Bolton is calling you a hillbilly but this fella was spot on. God knows what it's like to live in Burnley. Looking around as we went to the ground, it resembled a place that had not as much seen better days, but had no idea of what a good day is. The club itself won the title in 1960 under the auspices of manager Harry Potts and autocratic chairman and local butcher, the despicable Bob Lord. It has not done anything of note since. Burnley itself has no identifiable claim to anything. It has no delicacy of offal or a currant/sultana cake that puts it on the map. It is a place that nobody will relish going to and it's not due the fervour of the fans, it's just due to the fact that there's nothing there. Before the match around the ground before was akin to being in a Lowry painting and yesterday, the weather was reasonable. What this place is like in the middle of November when it's pissing down with rain doesn't bear thinking about.

Burnley Cricket Club pavillion with United fans. The away stand backs onto the cricket pitch and the left hand side of the picture has the James Hargreaves stand in view. Home of the gobby Burnley fans
Burnley had former United keeper Tom Heaton guarding the goal today. Apart from a great save from a Robin van Persie shot in the 15th minute, he wasn't given an awful lot to do. Back in Manchester, another former United player, Mame Biram Diouf, scored Stoke City's winner at the Ashton New Road stadium. Watching that goal was jaw dropping. Diouf looked completely out of his depth at Old Trafford during his time there. City's defence made him look like Diego Maradona. Diouf ran nine tenths of the pitch unchallenged to score a winning goal away from home against the league champions. With good sides like City dropping daft points like they did, it can happen to anybody. United have dropped seven points this season when the majority of people, myself included, expected United to have maximum points at this stage. United have made slow starts to a season before and ended up winning the league.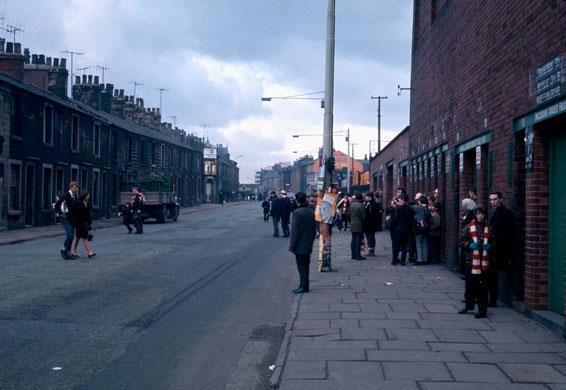 Turf Moor before a Burnley/United match in February 1967 which ended in a 1-1 draw. The place has barely changed since then
Three years ago this week, United beat Arsenal 8-2. United looked unstoppable. but an international break interrupted that momentum and United were not quite the same again that season. United fans normally view international breaks as a pain in the arse but with England's forthcoming matches Norway and Switzerland, I don't believe an international break has come at a more convenient time for the Reds. It will give the squad time to get familiar with some of the much needed new arrivals and hopefully get back to some fluidity. In the meantime, Monday will see the vapid Jim White on SKY Sports, desperately screaming into a camera about a loan signing that Port Vale have just announced and Harry Redknapp giving interviews with his car window wound down. I'd advise to avoid this baloney on Monday and from recent experience, I'd give the England matches a swerve too, unless you're looking for the cure for insomnia. Hopefully soon, United will stop resembling the aforementioned cure.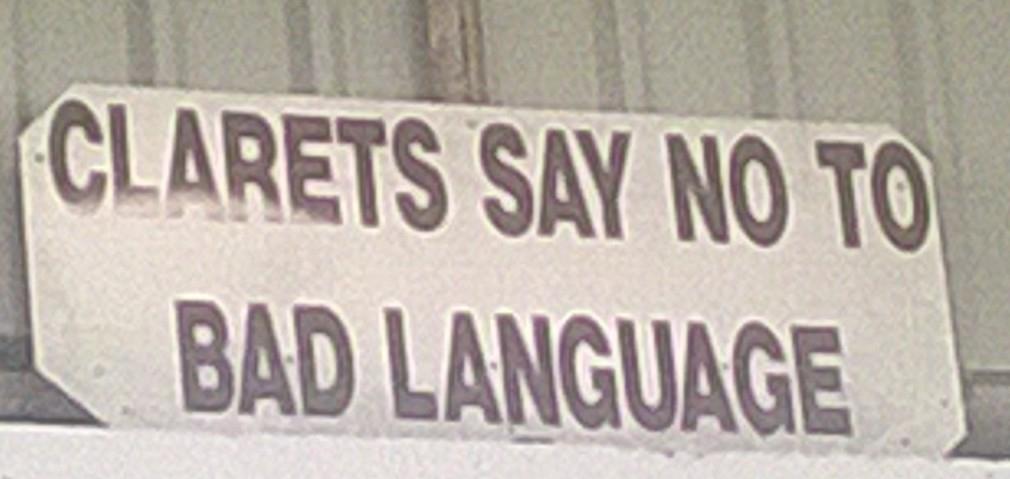 Bollocks to that