I had a late night last night and an early morning today, leaving me somewhat foggy-headed. With that in mind, it was very decent of United to turn out a performance of such clueless tedium, that I'm sure I managed a nap during the match. It was either that or I can simply recall nothing of it until Southampton substitute Dusan Tadic put the Saints in the lead in the 69th minute after Graziano Pelle's shot had come back off David de Gea's near post.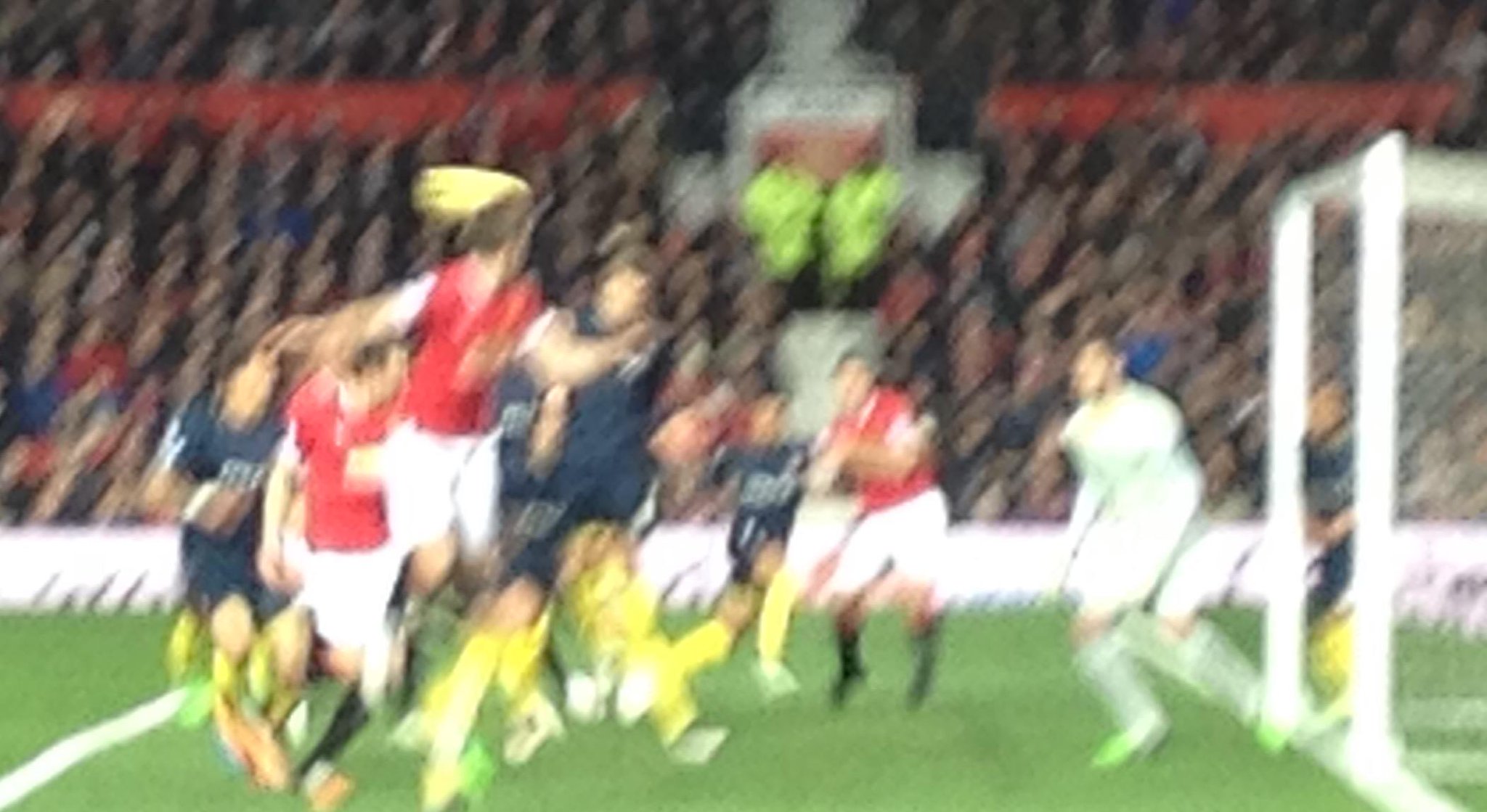 A rare United attack from a di Maria corner on six minutes
After that, United, who'd previously played as if they were defending a 3-0 lead away in the Camp Nou, started to actually play better than before. To be truthful, it wasn't that hard to improve on the crap served up before. Aside for that minor improvement, United did not register a single shot on target throughout the game. A United attack of Wayne Rooney, Robin van Persie, Juan Mata and Angel di Maria made Southampton's defence look like it was being manned by Paolo Maldini and Franco Baresi.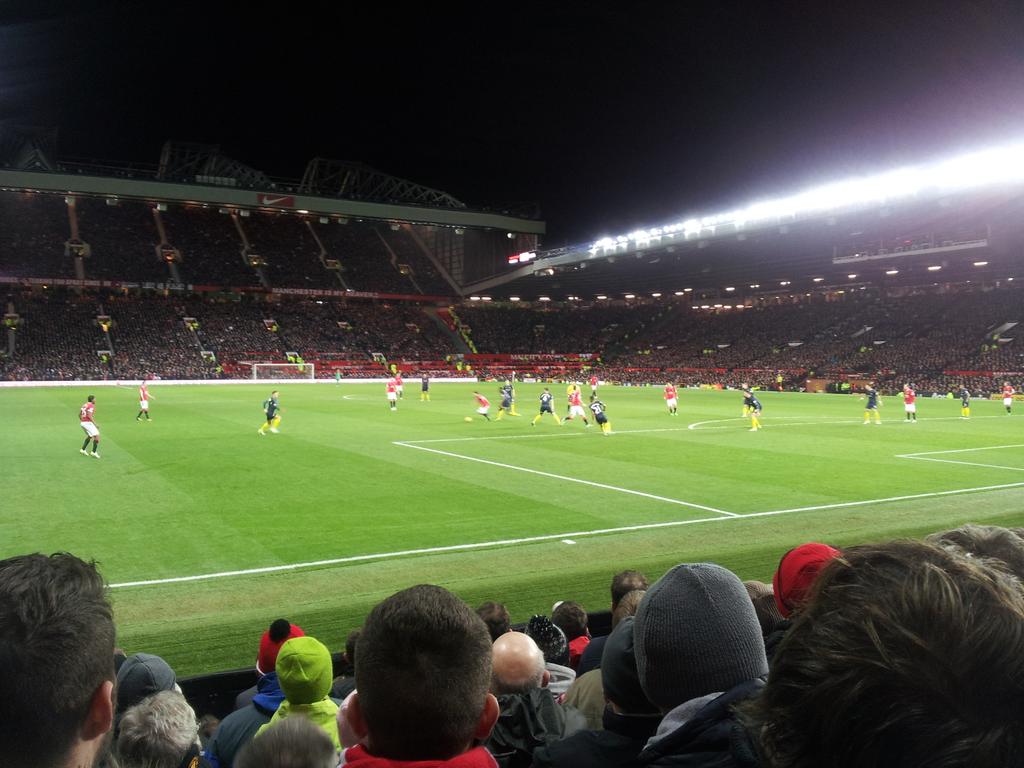 View from the Stretford End for todays game (photo courtesy of Neil Meehan)
Prior to the game, the consensus was that this could be a tricky game. Certainly nobody was taking anything for granted which, with hindsight, was just as well. In every match United have played against the Saints since they were promoted in 2012, they have given United a hard match. A month ago, United were very lucky to get three points at St Mary's Stadium; today United got exactly what they deserved. A couple of years ago, this would've been a severe disappointment if United hadn't won this. However, we all know United haven't been playing too well, whilst Southampton have surprised everybody after getting £49m off Liverpool in the Summer for three of their deadwood.
To clarify some readers' queries: RI isn't under any financial pressure & sales-wise remains a viable entity. Thanks for the concern.

— Red Issue (@RedIssue) January 10, 2015
On Friday night, the terrible news that Red Issue was publishing its last ever edition this weekend was announced. A fanzine that I first read as a fifteen year old since it was sold on Warwick Road in February 1989, it has been a staple of my adult life. Red Issue is (was) a refreshing antidote to the anodyne crap that gets served up in the official programme. Red Issue is United and football's equivalent of Private Eye. The bullshitters in power at Old Trafford, both now and historically, hated the fanzine, giving even more reason to lament the closure of the mag. Red Issue has an eye for satire that is both funny, true and on occasions, savage. They take no prisoners and brilliantly cut through the mealy-mouthed bollocks that has been so often served up by various chairmen/chief executives over the years. They (along with IMUSA) successfully campaigned against the Murdoch/BSkyB bid in 1998/1999 and fought the corner for United fans, particularly with the outrageous behaviour of the GMP on Euro-aways in recent times. I didn't always agree with Red Issue. I have no great affection for Liverpool football club but I think they occasionally went overboard on the anti-Scouse thing. Then again, the very well written Through the Wind and the Rain was never big on their affection for us either so I suppose it's horses for courses. United today put in a performance reminiscent of 1989 vintage, seemingly in homage to Red Issue. The result and performance was bad, and that will thankfully, be forgotten pretty soon. However, in the long run, the end of Red Issue for real United fans who know the score will be a far bigger loss than today's dreadful performance.