Summertime…and the living is easy…fish are jumping and the cotton is high… (George Gershwin 1934)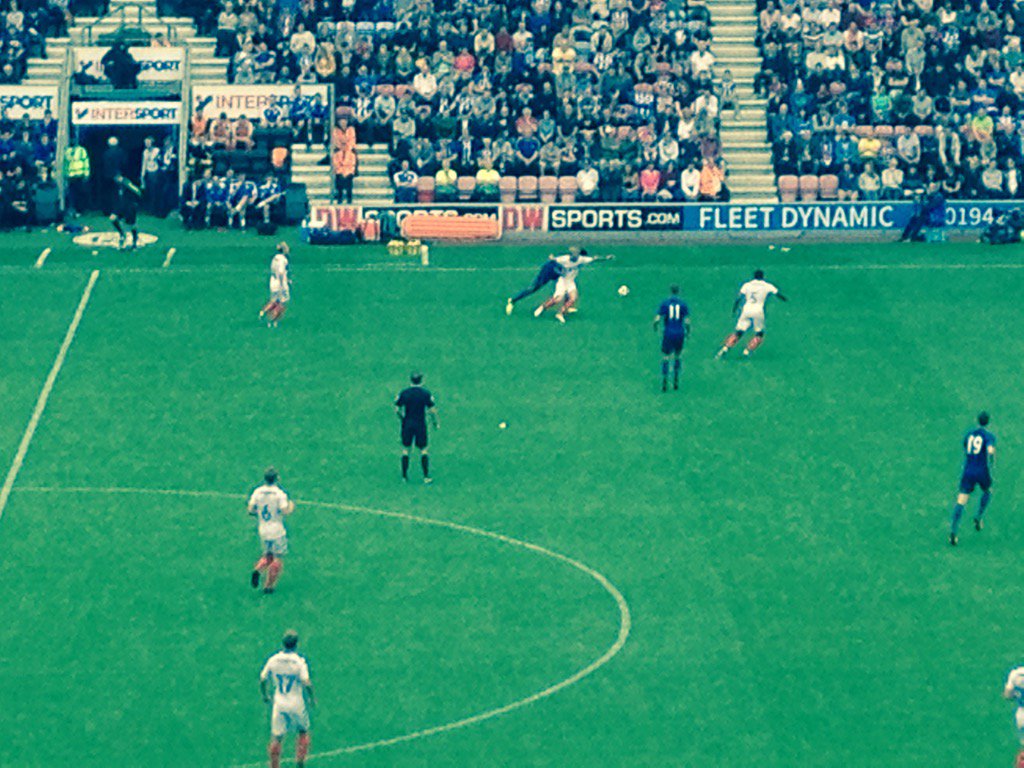 After a Summer of easy living and virtually non-stop football, the new season is nearly upon us once again. So a big fat hurrah for that.
It seems like only yesterday since Manchester United's glorious victory over Crystal Palace and the whole two minutes it was celebrated for before word leaked out over Louis van Gaal's forthcoming dismissal. I'd love to know just what kind of knobheads we have in our support who thought it was a good idea to boo van Gaal every time his kite came up on the big screen at Wembley. Those wankers got their wishes almost seconds after the final whistle when the wholly accurate rumour that van Gaal was to be sacked was splashed by the BBC website.
Under the circumstances, very dignified
As Reds, we all pride ourselves on the United way (whatever that is) and all the righteous posturing that it allows us, but this showed a breathtaking lack of class. Whatever you or I think of the previous manager (or the monotonous football his side played) and no matter how much we wanted him replaced, as a manager who had just won the FA Cup for United, was booing the sight of him a show of fans with class? We all laughed at Manchester City fans singing "you can stick your Pellegrini up your arse" at Wembley in 2013 and at the Scousers for their open disdain of Roy Hodgson in 2010/11. Reds would never do that we all thought; we were kidding ourselves.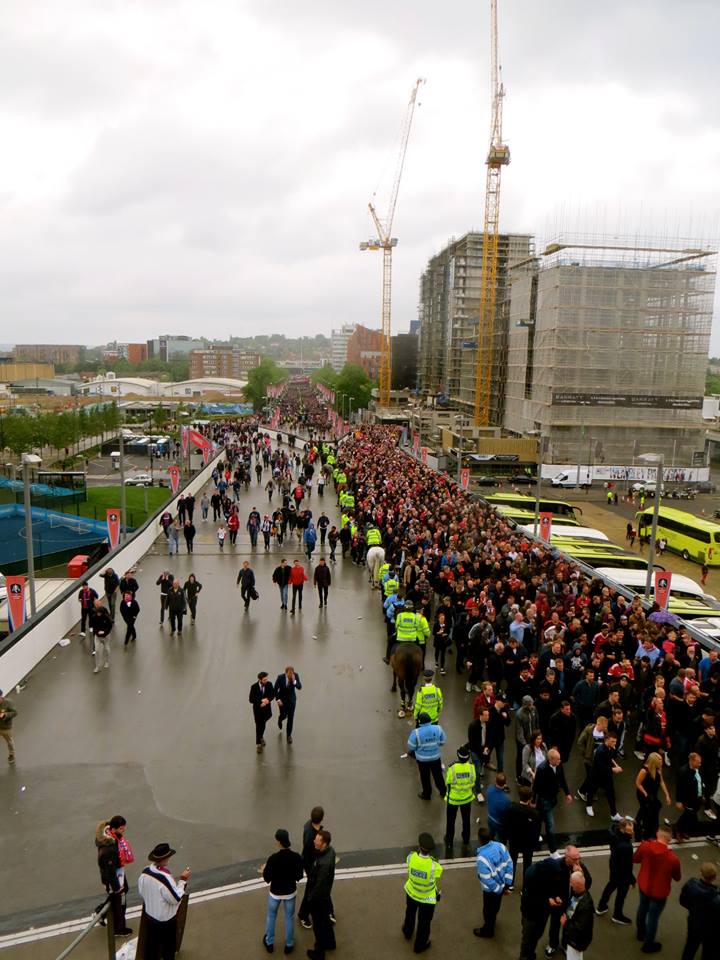 The intended appointment of Jose Mourinho was then held up by a disagreement with Chelsea as they owned his image rights. Can you imagine if they played hardball and United's appointment of Mourinho was scuppered by image rights? Welcome to football 2016. Coming up next, a debate about Carlos Tevez's image rights…
Four weeks after Mourinho's appointment and the day of the EU referendum, a once-brave Manchester was rocked by a headline in the Manchester Evening News saying: "Mourinho Frustrated By Transfer Strategy". As we nervously read through this brilliantly sourced story by the ever resourceful Samuel Luckhurst, we learnt in the 8th paragraph that he was actually still on holiday (in the Maldives). Luckhurst obviously had a hotline to Mourinho's base on the island. While 51.9% of the country were driven to the pub in a German made car to drink Belgian beer and eat Danish bacon to celebrate "taking back control", United fans were hiding in a cave to await the announcement of Paul Pogba's (of France) signature. I'm not too sure as nobody has said. I've only just stuck my head out of a peephole after hiding for nearly six weeks – has he signed yet?
Pogbawatch, day 257764:
Used last of food reserves today, everyone else has left – they say it's only a matter of time until we're underwat

— Blockfurcated_MBM (@bifurcated_MBM) August 4, 2016
More good news was to follow for English Brexiteers when, four days after the vote, the England team decided to follow suit and free themselves from the shackles of European slavery by gallantly losing to the mighty Iceland in Nice. The players, expecting a heroes' welcome for their bravery, were reportedly bemused by the angry reaction and being branded a disgrace by a nation that had just voted out of Europe.
In the Sun, Raheem Sterling was castigated for showing off his wealth in a private photograph, which the Sun themselves paid money for to publish. The coup-de-grace (can I still say that after the EU vote?) though, as Football365 pointed out was when the Sun sneered about Sterling taking people around a mansion before pointing out in the 39th paragraph that it might not have been his own house anyway.
Golden television, this is the highlight of the Euro's
As if by magic, the Sun then scraped the depths (even by their own shitty standards) by putting a photograph of Wayne Rooney's six year old son, who was photographed crying, on the front page the morning after the Iceland match.
Worse was to come however when, much to the nation's disgust, Rooney was photographed on a jet ski in Formentera, mere days after England's Euro exit, which is what I thought people wanted anyway. An outraged nation seethed as Rooney, who obviously should've stayed at home with his curtains drawn and had his phones cut off in penance, had the gall to go on holiday.
On July 1st, in the aftermath of the England exit, the transfer junkies were sated by the signing of the endearingly unassuming Zlatan Ibrahimovich. To nobody's surprise, Ryan Giggs announced his departure from United and, reading the press, you'd be forgiven for thinking the banks of the Irwell were bursting with the tears of a Mancunian public as he sailed off into the ITV punditry sunset. (It was raining and we weren't.)
Early June saw United also recruit Eric Bailly. Having seen Bailly in pre-season matches (I know, I know…), he looks like a classic Mourinho player. Strong, skilful and calm, he deals with attacking forwards with a nonchalant efficiency, reminiscent of Jaap Stam.
Five days after Ibrahimovich's signing, United signed Henrikh Mkhitaryan from Borussia Dortmund.  I must admit to knowing next to fuck all about Mkhitaryan, but people whose opinion I respect tell me he's a great signing. The Summer's big talking point though has been the mooted signing of Pogba (by the way, has Pogba previously played for United? Nobody has said).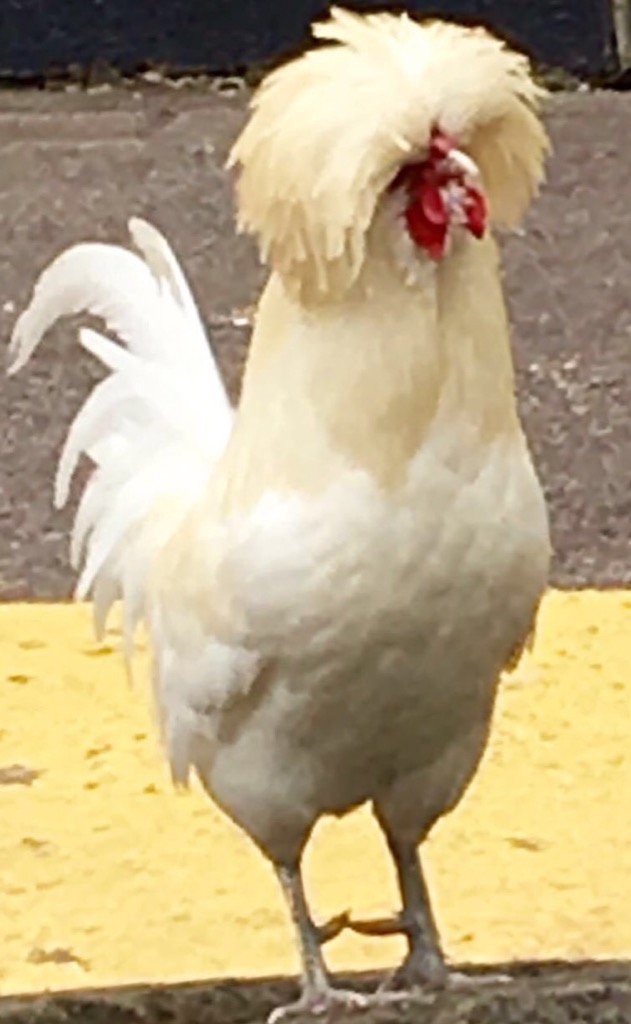 In much the same way that David de Gea was the football press's runner last Summer, Pogba is it for this year. I don't know if he'll sign but there's plenty of positives to him coming to Old Trafford even before a ball is kicked. Since the speculation commenced in earnest during the Euros, we've had Blues bleating about the possible transfer fee (no, really) and the probability of it being north of £100m (younger Reds, look up the the purchases of Tommy Taylor and Denis Law – in principle, this is nothing new).
City fans, bless 'em, shrewd economists that they are renowned for being, believe that the transfer fee is too much. It might (gasp) have a detrimental effect on football's well-being in general. I have to concede here that City fans have a point. Last season, City spent nearly £50m signing a player who runs like a baby giraffe (with the same potency too). This is not new ground for City though. Anybody remember the pursuit of Kaka in January 2009? Don't you remember the outcry from City fans about how the mooted transfer fee was too much? If you can't, don't worry, neither can I. According to Garry Cook, contemporary Executive Chairman of City (Cookey to some City fans), AC Milan, a club who have been European Champions seven times, "bottled it" when the mighty Blues came a-calling.
MUFC 0 EFC 0 in a testimonial. In an Algarve villa, a man purrs and thinks: 'This! My beautiful philosophy! Do not concede! Do not score!'

— Andy Mitten (@AndyMitten) August 3, 2016
The 24th of July saw the press decide to give Pogba a day off once they realised that Anthony Martial's shirt number had changed. According to the Sun (yes, them again), Martial's shirt number had "been downgraded to No11". That's the No11 shirt that Ryan Giggs wore for 23 years and had previously been worn by flops such as George Best, Norman Whiteside and Gordon Hill. Worry not however, for all those people that love speculating over transfers, Pogba soon returned to the back pages (at the time of writing, he remains there too).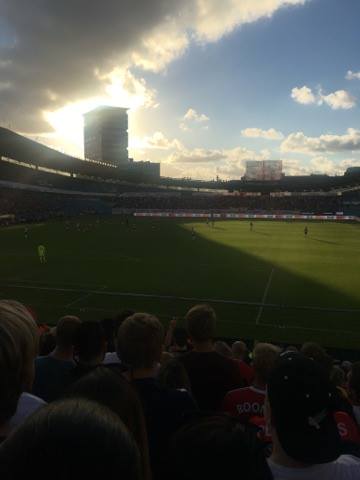 In the spirit of magnanimity and good sportsmanship, I feel it's only right here to (admittedly belatedly) congratulate a feisty pub side like Leicester City on winning the title. You may have forgotten that Leicester won the title, it may even have been forgotten in Leicester once Kasabian turned up and did a gig at the salubrious stadium that Leicester City occupy. Before that show, the champions had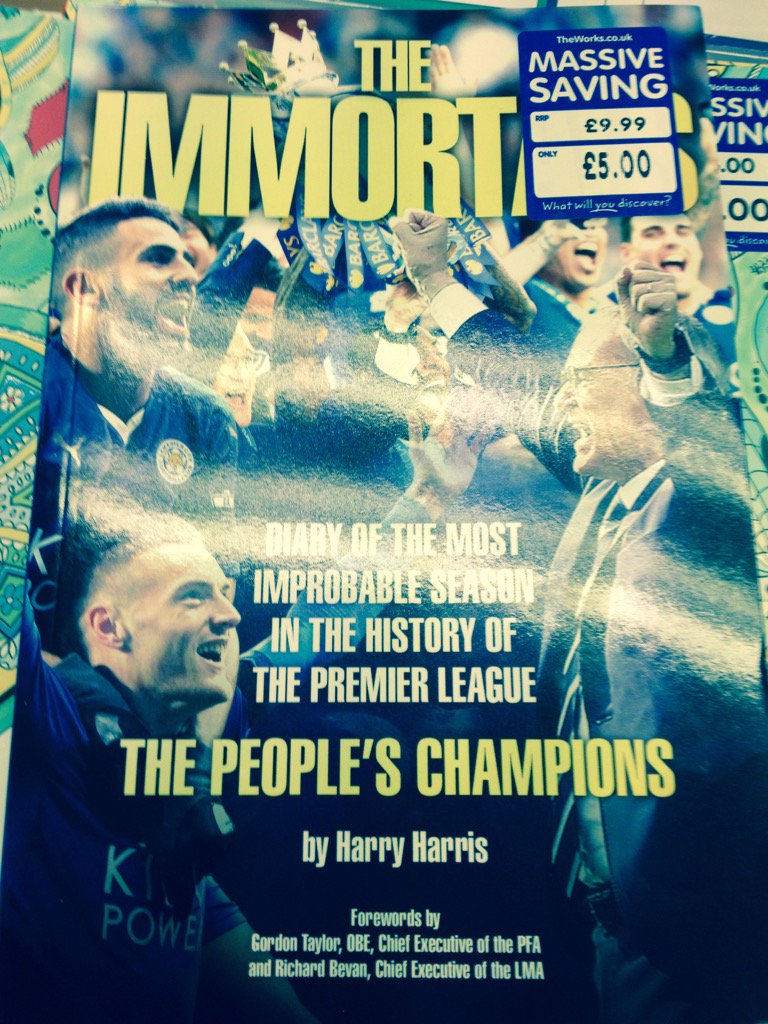 a celebratory open top bus parade in the Leicester suburb of Bangkok, where their adoring masses of former United and Liverpool fans welcomed them through crowded streets. Soon after that celebration, Harry Harris, erstwhile football correspondent for the Daily Mirror and Daily Express rush-released a book, The Immortals – The Story of Leicester City's Premier League Season 2015/16. As well as Leicester's unprecedented season, this book too had an unprecedented fate. It's my belief that with this book being in the bargain bins before the end of June, it must've been the biggest flop since Mick McCarthy's World Cup Diary in 2002.
Ranieri is a nice guy, but he's done well to get the Leicester job. After what happened with Greece, am surprised he can walk back into PL

— Harry Redknapp (@Redknapp) July 13, 2015
Great insight from good ol' 'arry
Leicester were no doubt aided by United failing to kick on from the progress made in Louis van Gaal's first season. City also flattered to deceive and Chelsea collapsed spectacularly after Mourinho's appalling treatment of Eva Carneiro. Combine that with the serial bottlers from both ends of the Seven Sisters Road blowing a great chance of winning the title and Liverpool continuing their descent into irrelevance… but wait…
Over at Anfield, there's a real feeling that this will be their year (Part 27). Jurgen Klopp is going to lead Liverpool to a glorious title victory. Next Summer we'll be frantically avoiding the television as the Scouse mafia get wheeled out by the score to talk about destiny, tradition history ad nauseum. Now you've woken up from that nightmare, you can rest easy in the knowledge that they still have Cristian Benteke (a snip at £32m) and Mario Balotelli.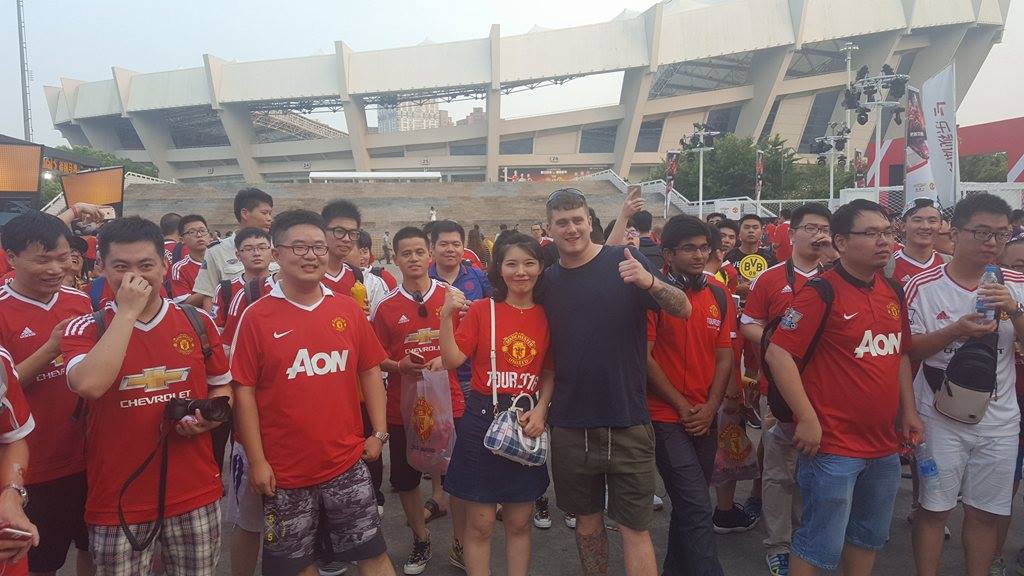 The Italian is about as popular with Liverpool fans as Roy Hodgson, and yet, he is one of four players in the Liverpool squad who has a league title winners' medal (first to name the other three will receive a £1.00 voucher, redeemable on orders over £50.00 at Malcolm's stall on Chester Road).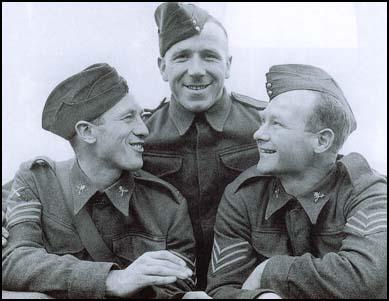 Should the horrific scenario of Liverpool winning the title be avoided, it's hard to say what is going to happen next season. United now have Mourinho and City have Pep Guardiola. Both are brilliant coaches/managers who are used to winning. If you see the Gallagher brothers turning up at the Stade de Beswique, you'll know that City will be on the verge of winning the title and we'll be doomed to another Summer of seeing City fans all over the place wearing those blue'n'white scarves on scorching days. Your Summer holidays will be polluted with people possessing Rochdale accents in Spanish bars telling bemused locals that they're the real Mancunians.
Jose, I've never liked you but if you stop this from happening, I might think more fondly of you. The awful possibility of an Oasis reunion hangs on how you do. I'm relying on you Jose. Don't let me down Jose…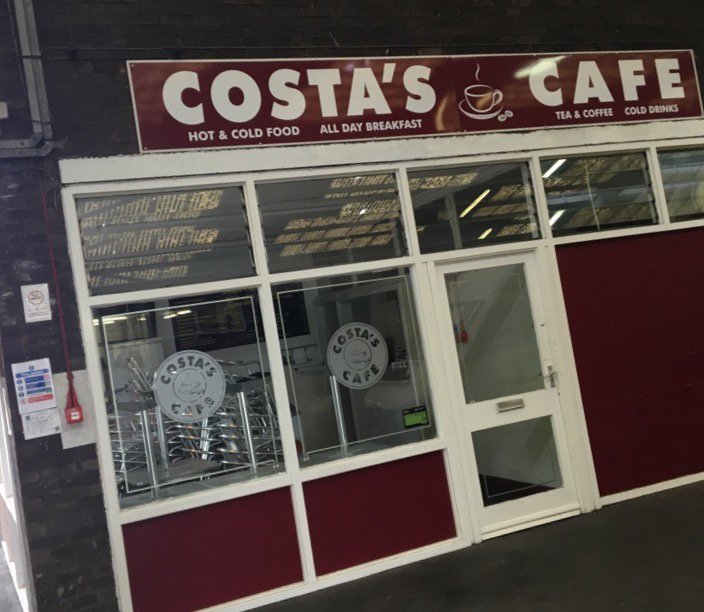 Buy the fanzines. Subscribe to United We Stand here
Subscribe to Red News here